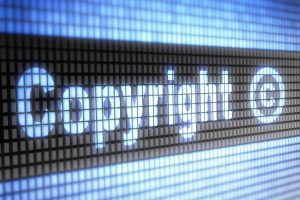 LOS ANGELES – The other day, in one of the legal newsletters I subscribe to, there was an item about a prominent Los Angeles attorney who is facing a sanctions hearing for missing filing deadlines in "roughly 25 cases."
Initially, what struck me was the sheer number of filing deadlines missed. Ask any attorney who has gone through the process of learning what law school didn't necessarily teach them about the real nuts and bolts of being a lawyer and somewhere near the top of their list will be the immense importance of making such deadlines.
Missing deadlines looks bad to the court, your clients, the lawyers with whom who work and to your adversaries in court. Missing 25 of such deadlines in a short period of time is unusual, to say the least – and the financial sanctions one can face for doing so might be among the least of an attorney's concerns in such a situation.
I quickly forgot all about those missed filing deadlines as I kept reading on in the newsletter's report, however, because a far more startling fact was soon reported.
The attorney, Lincoln Bandlow, a partner with the L.A. firm Fox Rothschild, "has represented Strike 3 Holdings in roughly 2,500 copyright infringement lawsuits the company has filed since late 2017," according to Law.com's Roy Strom.
Strike 3 Holdings, of course, is Greg Lansky's company, which holds copyrights to the content found on sites like Tushy and Blacked, among others.
So, what about the line quoted above stood out to me so much?
To give you some perspective on how many copyright complaints that figure represents, consider that in 2018 there was a grand total of 6516 copyright complaints filed in U.S. courts. Of those 6516 cases, Strike 3 filed 2185 of them. In other words, Strike 3 filed 33.53% of all copyright complaints filed in the U.S. last year.
As one of my YNOT colleagues recently noted, there's nothing inherently wrong with an adult company protecting its copyrights through litigation and it's not "extortion" to hold people responsible for violating your copyright.
On the other hand, if a court has recently accused your law firm of spearheading a "high-tech shakedown" that "treats this court not as a citadel of justice, but as an ATM," and you want other courts not to see your approach to litigation the same way, filing over 2000 cases a year on behalf of the same client might not be the best approach.
Depending on the court in which you file, it costs around $350 to $400 just to file a federal copyright claim. (In the Eastern District of California, where Bandlow missed the filing deadlines, the price is $400.) At $400 per filing, that's $874,000 in filing fees alone for the 2185 cases Fox Rothschild filed on behalf of Strike 3 last year.
Obviously, any of these cases which proceeds to litigation will run up legal bills which go well beyond $400. So, ask yourself this: Does Strike 3 seriously intend to litigate in these cases, or is it just looking for quick settlements and likely to dismiss the complaints which don't settle?
Regardless of how it may look to any of the judges hearing these cases, Strike 3's pace of filing doesn't appear to be slowing. According to Strom, the company had filed an additional 60 cases this month as of the time of his article's publication a week ago.
As for Bandlow, whose sanctions hearing took place several days ago, he said the court needn't impose sanctions, because he has voluntarily dismissed the cases in which he missed the deadlines. He has also promised he won't file any more complaints in the Eastern District of California until he irons out the "technical problems" which caused him to miss the deadlines in the first place.
"In essence, we've sort of sanctioned ourselves in a weird way because that is $400 per filing, and all of that is down the drain," Bandlow said.
I have no idea what the courts will do with Strike 3's complaints going forward, but I do know one thing: It's extremely unlikely any litigant is truly prepared to forge ahead to full adjudication of even a significant fraction of 2185 lawsuits.
Whether this file 'em all and let the court sort it out approach to copyright litigation makes Strike 3 a "copyright troll" is a matter of opinion that probably says more about the person making the argument than it does Strike 3 or their attorneys.
Having said that, if I were a federal judge, I'd probably be mighty skeptical of any company which files over 2000 complaints a year but litigates only a handful – regardless of the nature of their claims.