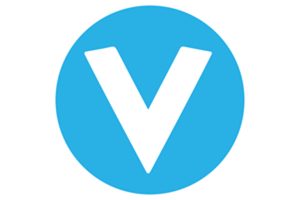 BUDAPEST – The ninth edition of the Paysite Meetup (PSM), hosted by billing service provider Vendo, is slated for March 22 in Budapest, the company announced this week.
Now in its third year of operation, the goal of the one-day event for paysite professionals is "to provide an exclusive event for professionals to come together to learn from each other and discuss important topics directly affecting the paysites," the PSM organizers said, adding that the event is "often referred to by attendees as the best 'non-tradeshow' industry event they have ever attended."
"Come prepared. Bring your performance data and be ready to share," said Vendo's VP of Marketing, Roy Sabbag. "PSM is one of the many tools Vendo provides to help paysites see how they compare and where to focus resources. I look forward to helping our paysite partners reach their potential. The PSM is just one way Vendo makes that happen."
Joining Vendo in hosting the event in Budapest is the company's lead paysite partner, Life Selector.
"While the larger conferences are great for networking, getting your brand out there and being efficient with back-to-back meetings, Paysite meetup offers benefits larger events can't," said LifeSelector CEO Mickey B. "Its informal yet highly-focused format paired with motivated, insightful attendees creates an environment for honest and valuable exchange about the opportunities and challenges paysites face."
Mickey B. added that the focused, quality-over-quantity approach of the PSM is what makes it really stand out from other industry events.
"PSM is all signal without the noise," Mickey B. said. "As the co-host and lead paysite partner of the upcoming event to be held on March 22nd in vibrant Budapest, a city that's often referred to as 'the pearl of Central Europe', we're happy to support PSM and its attendees' mission of sharing, learning and growing as a collective."
Another past PSM attendee, Paul from DDF Networks said the key for paysite operators is to "always seek knowledge," adding that "for the paysite professional, the PSM is the best place to do that."
Sabbag said the continuing relationships and collaboration which grow out of the PSM is all part of the plan – and the core benefit of attending the event.
"Paysite Meetup is creating a community of paysites professionals who share common ground, concerns and objectives," Sabbag said. "See you all in Budapest."
For more information on Vendo, go to VendoServices.com. For more information on the LifeSelector choose-your-own-adventure platform, visit LifeSelector.com. For more information on the Paysite Meetup or to purchase tickets for the event, go to PaysiteMeetup.com.