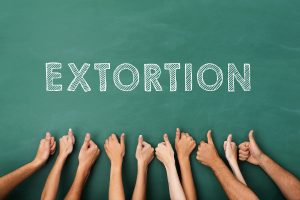 In late January, New Jersey–based news site NJ.com reported on what adult film companies Strike 3 Holdings and Malibu Media using what they call a "prolific litigation strategy" to go after people who illegally download their work. While porn companies say they sue "people in the Garden State and across the country simply to protect [their] copyrighted content," wrote Rebecca Everett, "Opponents say it's a shakedown scheme."
These two companies, each of whom own high-end adult membership sites (Strike 3 is the parent company for Greg Lansky's award-winning sites Blacked, Tushy, and Vixen), have between them filed lawsuits against nearly 10,000 individuals nationwide since 2014, according to NJ.com. The suits are leveled at individuals suspected of downloading their films illegally using BitTorrent, a file-sharing platform that allows users to anonymously share files…many files.
NJ.com reports that the companies sue individuals associated with IP addresses that have performed multiple downloads over extended periods of time. Lincoln Bandlow, an attorney for the firm that handles Strike 3's civil suits in New Jersey, said his clients pursue individuals with "at least 30 alleged downloads across many months or a year." Meanwhile, Malibu Media "accuses most defendants of downloads in the double digits," and has been doing so for years. The suits that are almost always settled out of court for less than the cost of hiring a lawyer, or, for that matter, far less than a judge might order a defendant to pay if a case went to trial.

Opponents of this blanket "John Doe" plan are crying foul, calling the porn companies "copyright trolls" and accusing them of extorting individuals who would rather protect their reputations than go to court over pornography. But, NJ.com reported, "Attorneys for Malibu and Strike 3 both said that in negotiations, they never threaten to reveal the defendants' names."
In fact, according to Patrick Cerillo, Malibu Media's attorney in New Jersey, "It has nothing to do with embarrassing anyone…We don't need to name the defendant if we're seriously talking about a settlement agreement." Furthermore, NJ.com points out that both companies look into the financial situation of the people they're suing to ensure that they reach reasonable settlement—even dropping cases if the individual simply can't afford to pay.
Sounds to us like "extortion" is a word that opponents are using for what we'd call "legitimate defense of copyrighted material." The porn industry as a whole has lost billions to online piracy in recent years.
Theft is theft, regardless of whether the material stolen is adult content or not. Just because the individuals being sued don't want their names attached to a porn lawsuit doesn't make that lawsuit any less valid. If the people being sued feel ashamed of what they've done, that's because they should.