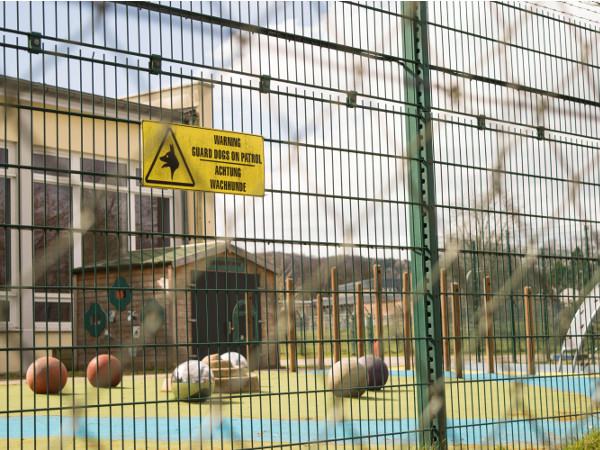 WASHINGTON – If you pay attention to porn-related headlines, you've probably noticed quite a few lately about people using drones to smuggle contraband, including porn, into prisons.
"Inmates fly mobile phones, drugs and porn into jail – via drone," is how one USA Today headline put it.
What's not quite as emphasized as the mobile phones, drugs and porn is the real story here: The U.S. Bureau of Prisons (BOP) has issued a Request for Information (RFI) "to seek information related to a solution regarding protection from unmanned air vehicles."
"The goal of this RFI is to obtain detailed information to identify and assess the landscape of technologies and systems that can assist in the Bureau's mission by countering, mitigating and/or interdicting the impact and possible nefarious intent of unmanned aerial systems," the BOP stated in its RFI.
Judging by the fact drug overdoses account for dozens of deaths per year in American prisons, clearly there's nothing new about inmates smuggling contraband into correctional facilities.
Plus, since the Freedom of Information Act request filed by USA Today revealed "more than a dozen attempts to transport contraband … into federal prisons (using drones) in the past five years," drones obviously don't constitute the only method by which prisoners are bringing in contraband. Many of these documented attempts were unsuccessful, after all, and the number of in-prison overdose deaths in a single year eclipses the number of known drone-smuggling attempts for a five-year period.
Still, putting the word "porn" in a headline is always a good means of drawing eyeballs to the page, and if there's anything we Americans enjoy pretending to be shocked by more than porn, it's pretending to be shocked by drug use.
Add in the tradition of fearing new technologies and their potentially "nefarious" uses, and you've got a trifecta of sensationalism just too good to resist.
"Civilian drones are becoming more inexpensive, easy to operate and powerful," Troy Rule, a "drone legislation advocate" and Arizona State University law professor told USA Today. "A growing number of criminals seem to be recognizing their potential value as tools for bad deeds."
Gee, criminals seeing the potential value of a new technology as a tool for bad deeds? Who's ever heard of such a thing before?
When it comes to smuggling stuff into prisons, is our top concern really porn, mobile phones and drugs? Of course not — and if you read further into what the BOP is saying to justify its RFI, you'll find drugs and porn aren't exactly at the top of their list, either.
"Traditionally, some inmates would bribe the staff or visitors to bring drugs and other small items into jail illegally by hiding them in body cavities, etc.," said jail management consultant Donald Leach. "But drones have opened up the possibility of transporting much bigger and much more lethal items like guns into the facilities."
I think anyone can understand why a corrections officer or prison warden would be keen to keep guns from being smuggled into their facility — but apparently there's a lot less risk of someone smuggling the same into a news headline. Of the 30 articles I looked at that referenced the USA Today report and/or the FOIA request that informs it, not one mentioned guns.
I saw a couple of general references to "contraband," two dozen mentions of drugs and/or porn, but not one headline raised the prospect of a drone being used to smuggle in weapons of any kind, let alone guns of the sort that would allow an inmate to match the firepower of those charged with overseeing him.
Funny that, eh?
Call me crazy, but if I were a corrections officer, I'd be a lot more worried about a convict packing an actual 9mm than a convict packing a digital depiction of nine inches.
Of course, it's not corrections officers, wardens or prison consultants writing the headlines. Writers and editors do that, and they know what gets people clicking … regardless what the real threat may be and how it might get inside walls of a penitentiary.
Image © Routine.