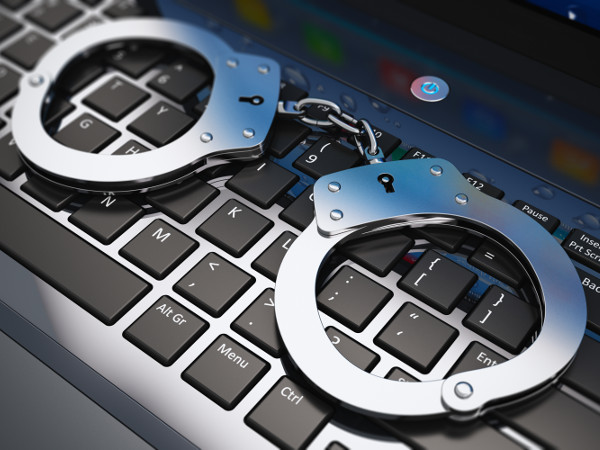 Forget baking a file inside a cake to help your buddy bust out of the big house. Today's prison contraband smugglers have gone high-tech.
Corrections officials across the U.S. have reported an upward trend in drones dropping illicit materials inside prison walls. In addition to drugs, cigarettes and weapons, one of the most popular illicit deliveries is — you guessed it — porn.
The U.S. isn't alone under the assault of airborne midget menaces. Officials in Australia, Brazil, Canada, Greece, Russia, Thailand and the U.K. have reported similar problems.
Preventing access to pornography has become an increasing concern for prison authorities. Although hard-copy porn is banned, all federal prisons allow inmates limited internet access under supervision. They may send and receive email in text form only, and digital messages, like snail-mail, are monitored. Many federal prisons also allow inmates to take college classes online — again, strictly monitored.
Nevertheless, resourceful federal inmates obtain contraband smartphones — dropped by drones or smuggled in by visitors — on which they access adult internet sites.
Nearly all state prisons and jails prohibit internet access altogether. Ohio is a notable exception, but the state department of corrections may soon change its internet-access policy after inmates at a medium-security facility created their own clandestine computer network for spying and porn-watching. Tech-savvy prisoners built sophisticated machines out of parts salvaged from computers they were supposed to recycle as part of a work detail. Using the surreptitious network — hidden in ceiling compartments — inmates were able to spy on the prison's security system, download hacking tools, send spam email, snoop into inmates' records and watch porn to their hearts' content.
The joyride came to an end when the prison's internet service provider notified administrators the facility had exceeded its bandwidth threshold. Correctional officers performed what they described as an exhaustive search and finally uncovered the covert computers three weeks later. Investigators estimate the digital gang had operated the con for approximately four months.