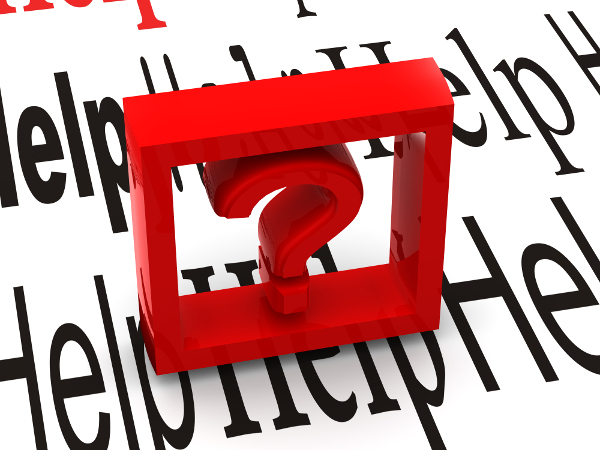 LONDON – When it comes to advice columns, self-help books or drunken uncles dispensing their hard-earned wisdom at a family gathering, I have only one requirement, just a single hurdle these sources of guidance must clear if they expect me to pay attention: They must tell me something I don't already know.
For instance, if I'm trying to figure out if I'm addicted to porn, I don't really need to be told the key question is whether I'm watching too much porn.
"Identifying whether or not you're addicted to porn is not easy, largely because there are many different degrees of addiction," wrote Paula Hall of the Family Planning Association, a London-based charity whose motto is "Talking sense about sex."
Ah yes, those pesky "degrees of addiction." I remember them well from lectures about drug and alcohol abuse I had to sit through more than 30 years ago as a high school student. My favorite of the claims made in those lectures was the idea a person could drink excessively just once every 90 days and still be an alcoholic, because any "patterned drinking" is a sure sign of an "alcohol abuse problem."
At any rate, even without the help of a British charity or high school lecture-circuit pundit, I'd somehow figured out "porn addiction" is related in some way to how often people watch porn and how much time they spend watching it when they so indulge.
Please, Paula, tell me something I don't know.
Next up, a most insightful proclamation: "Porn isn't a problem, until it's a problem."
Mind blown, right?
I've heard people say similar things about nuclear reactor core meltdowns, but thankfully most porn addicts don't emit high levels of radiation, even when they ejaculate.
"When porn is damaging your intimate relationships, perhaps affecting your sexual functioning or lowering your enjoyment," Hall wrote, "then it's time to review your sex life."
OK, but if it's hard to identify whether I'm addicted to porn, is it really going to be easier to determine if it's "affecting my sexual functioning"? What if I'm not in a relationship? In such a context, doesn't "sexual functioning" amount to being able to keep it up long enough to masturbate?
"If porn is having a negative impact on your life, then chances are you will have tried to cut back or quit all together," Hall added. "If those attempts have always failed, or been short lived, and you find yourself going against your better judgement and commitments to change, then you may have developed an addiction."
So, you're saying if I'm having a hard time quitting something, this is a sign I might be addicted to that thing? Well, fuck me. Among other things, this fucking observation suggests I might be fucking addicted to fucking cursing.
Hall isn't finished yet, though. There are other signs of porn addiction you might not have noticed, if you've been in coma, never stopped to reflect on your own behavior, or are otherwise incapable of critical introspection.
For instance, if you're using porn to help you deal with all the problems in your life, then you may be a wankaholic.
"There's nothing wrong with using porn to relax and unwind," Hall suggested, "but if porn has become your only coping strategy for life, then you're heading for developing a dependency."
I'm not ready to say porn has become my only "coping strategy for life," but I think I'm ready to admit it was possibly a little out of line on my part to watch blowjob videos at my grandmother's wake. To be fair, the event itself was quite depressing, and not even a little arousing on its own.
Hall's next question for the possibly porn-addicted is about the character of the porn they watch, rather than the amount.
"Is your porn use escalating?" she asked. "In other words, have you found that you spend more and more time watching porn or that you're visiting increasingly hardcore sites to get the same buzz? Like other addictions, tolerance can quickly develop leaving you feeling less and less satisfied with your normal porn viewing and potentially taking greater and greater risks to achieve the same level of arousal."
OK, I must admit I think Hall is onto something with this whole escalation of porn-risk thing.
Take my case, for example. Where once I could happily jerk off to porn in my bedroom, bathroom, living room, dining room, home office, back yard, foyer, breakfast nook or garage, I now find myself having to take greater and greater risks to achieve the same level of arousal. Typically, I now achieve satisfaction by watching porn while skydiving, or while driving a city bus – but only after hijacking it, taking hostages and installing a bomb which will explode if the bus slows down to less than 50 miles per hour.
"Regrettably some people only reach out for help when they find themselves viewing material that would normally repulse them or when they've crossed their own moral boundaries," Hall concluded.
Wait a minute — my own "moral boundaries"? Does this mean if one has no moral boundaries, one can't become addicted to porn?
Speaking for hedonists, sociopaths and malignant narcissists everywhere, I must say this fact comes as an immense relief. Despicable and self-absorbed as we may be, at least we'll never be porn addicts.
My apologies, Paula. Your advice has proven not only edifying, but very comforting as well.
Image: © Maksym Yemelyanov.