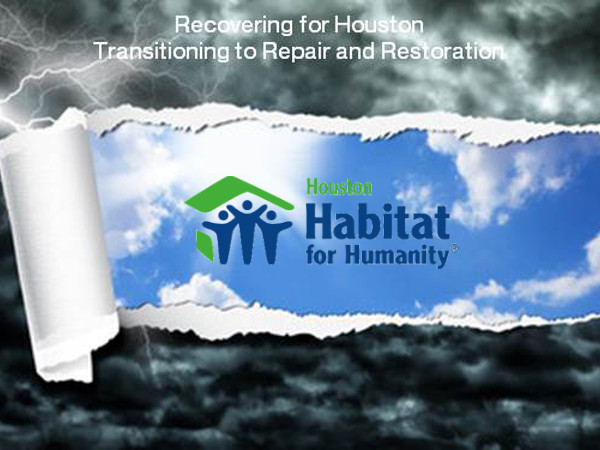 HOUSTON – Houston-based sexual health and wellness products manufacturer Aneros will donate a percentage of proceeds for the remainder of 2017 to Houston Habitat for Humanity's Hurricane Harvey relief efforts.
Harvey, the first Category 4 hurricane to make landfall in the U.S. since 2004, dropped as much as 50 inches of rain in some areas, devastating Houston, South Texas and part of Louisiana. Stalled over the upper Gulf Coast from Aug. 26 through Sept. 2, the storm resulted in 66 confirmed deaths.
"As Houstonians and Texans ourselves, we are heartbroken about the devastation our families and neighbors are experiencing," said Aneros Director of Operations Malay Vannouvong. "We are committed to assisting hurricane relief efforts throughout the year, as it will be a long road to recovery."
With thousands left homeless and parts of Houston still underwater, the fourth largest city in the U.S. is in dire need of basic products like food, clothing and clean drinking water, according to the American Red Cross which is leading relief efforts. To donate or learn more about assisting those in need, click here.
"I have been a Texas resident for over three years, and I have received nothing but love," said Aneros Director of Sales and Marketing Brent Aldon. "It is so devastating to see what Houstonians and other cities are going through. Many people have lost everything, even our own, and it is imperative we help our neighbors. We have to give that love back."
As developers of the only medically-patented prostate massager on the market, Aneros is known for stimulating male products that offer natural, preventative measures for erectile dysfunction and relief from prostate complications. The company also is known for its female Kegel exerciser, EVI.
Aneros' website, Aneros.com, features the Aneros Forum, which creates a sex-positive, safe atmosphere for consumers to learn about improving their health and discovering new forms of pleasure.
Follow the company on Twitter and/or Facebook.