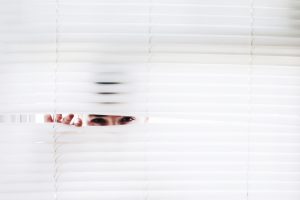 Recently, police in South Korea arrested two men for secretly filming 1,600 hotel guests and streaming more than 800 illegally filmed videos via a server based outside the country. Two other men are being investigated in connection with the allegations as well.
The suspects allegedly set up secret cameras as small as 1mm in 42 rooms at 30 hotels in ten South Korean cities between November last year and the beginning of March. The mini-cameras were installed in hair dryer holders, wall sockets and other spy-able locations.
By the time the content was taken down earlier this month, the suspects had earned 7 million won – or, a little under $6,200 in US dollars, which really isn't a lot of money, especially considering the lengths these clowns had to go through to install the cameras in the first place — from 97 people who paid a monthly fee to access the material.
Police said there was no evidence the hotels were aware that their guests were being filmed without their knowledge.
This incident, while objectively shitty on its own, is actually just the latest in a spate of voyeurism scandals to come out of South Korea.
For instance, K-pop singer and TV celebrity Jung Joon-young, age 30, secretly filmed himself having sex with women and shared the footage in a group chatroom without their consent. And in January, the co-founder of South Korean porn site Soranet – who's referred to only by her surname, Song – began serving a four year sentence after a court found her guilty of "'aiding and abetting' the spread of obscene images." Song was one of four people, including her husband, who ran the site from 1999 to 2016. Like the hotel spy cam streamers, Soranet was run off servers based outside the country.
What the "molka"?
According to The Guardian, South Korea is currently battling an epidemic of "molka"– which are secretly filmed videos of a sexual nature. Molka perpetrators target women in public places, such as restrooms and changing areas, but also in their own homes. Police reported 6,470 cases of illegal filming in 2017. This number represents a significant rise when compared with 1,353 cases occurring in 2012. One can imagine that, with the addition of unreported and/or unidentified crimes, these numbers would be even higher.
Though some molka perpetrators are punished with modest fines, in most cases the crimes goes unpunished. The increase in the number of cases and the lack of significant sanctions prompted tens of thousands of women to take to the streets of Seoul last summer to demand longer sentences for perpetrators. Authorities' responses to these demands and subsequent efforts to increase public safety and security were said to be both insufficient and off-mark.
Yonden Lhatoo, the chief news editor at the South China Morning Post, speculated in an op-ed that, after K-pop, spycam porn could be the "next great Korean cultural export."
In reflecting on South Korean's apparent struggles to get a handle on the molka epidemic, Lhatoo wrote that, "For a country that still – justifiably – bristles at the memory of how the Japanese military forced its women into sexual slavery during the second world war, it's quite ironic that South Korea is unable to get a grip on this modern-day scourge that terrorizes and traumatizes its female population."
One only needs to look at these happenings in conjunction with the general popularity of "amateur porn" and the prevalence of non-consensual content to wonder how much molka there is in other parts of the world. Sure, as Lhatoo suggests, there is a generalizable amount of misogyny present in any sort of non-consensual content generation. The world, however, is thirsty for voyeurism. This is not just a South Korean K-pop dude phenomenon.
Photo by Noelle Otto from Pexels.