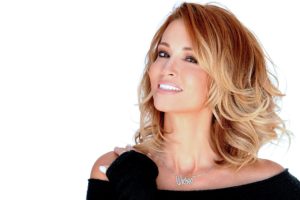 Melbourne, Australia – Performer and sex educator jessica drake is heading to Melbourne for Sexpo 2019, Australia's biggest and longest-running adult industry trade show.
Sexpo, presented from November 8 to November 10 at the Melbourne Convention & Exhibition Centre, will gather hundreds of adult industry members and other exhibitors for product demonstrations and product rollouts. The Sexpo will also feature workshops, seminars, speakers and live entertainment, as well as a variety of adult performers and other industry notables.
A schedule outlining drake's seminars and workshops does not yet appear to be available on the Sexpo website, though a "Pornstar Announcement" is.
"I always look forward to representing Wicked Pictures in Australia. Sexpo is a fun, sex-positive event and one that brings so many facets of my life together," drake said.
"I enjoy meeting fans and giving workshops which touch on important social issues- participants of my Sexpo workshops are really in for a treat. If you're going to be down under, please come find me at the show to say hello," she added.
Besides the workshops and seminars, drake will also be available to sign autographs and pose for photos with fans, who will also have the chance to purchase a signed Fleshlight at the show. She is co-hosting a red carpet event for sex workers and the invitation-only VIP mansion party. For tickets and more information about Sexpo and its events, visit Sexpo.com.au.
For more information about "jessica drake's Guide to Wicked Sex" titles, appearances and sex education seminar series, visit GuideToWickedSex.com.