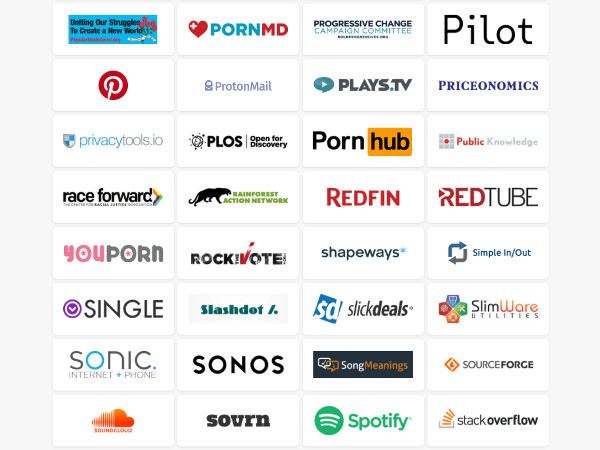 WASHINGTON – Back in the 1990s, when I took my first job in adult entertainment, the porn industry was not at all like the entity it has become — and it certainly wasn't perceived by the public or the media in the same way it is today.
Twenty years ago, mainstream media coverage of anything related to porn was almost exclusively negative and focused on scandal, crime, the industry's fundamental seediness and, in the specific case of brick-and-mortar porn stores, the industry's contribution to urban blight.
Above all else, porn was absolute political poison, and any association with the porn industry was something from which reputable people, organizations and social movements would stay far, far away.
Sure, there's still plenty of stigma attached to porn and no shortage of critics who are keen to blame porn for everything from human trafficking and mass shootings to erectile dysfunction and even the good political fortunes of Donald Trump. (OK, so that last one was a bit of bait-and-switch satire designed to make a point, but chop off the portion with the author's big reveal and I bet you could convince a healthy percentage of Americans the article is on to something.)
Still, despite the ongoing criticism and stigmatization of porn and the porn industry, there's also no question the industry receives a great deal more good press — or at least not-bad press — than it once did.
On occasion, an individual porn company or site even receives kudos for its social responsibility or political activism, something I would never have predicted in the '90s. Back then, the general disposition toward the mainstream media on the part of the company I worked for  was nicely summed up by an instruction I received shortly after joining its marketing department: "Don't do anything to draw the media's attention, especially local media."
In those days, I think it's safe to say, most porn companies were happy to work in the shadows, rather than risk having too much light shed on their operations. This usually wasn't because the companies engaged in anything illegal (or maybe I should say anything clearly illegal, considering the vagaries of obscenity law-enforcement), but because the potential for being harassed by various authorities, officials and elected representatives was always high.
Despite the progress the industry has made in terms of making its product more socially tolerable, if not acceptable, something caught my eye this week that suggests the perils of mixing porn and politics still exist, even if the industry is feeling them less than it once did.
In an article published by the right-leaning Washington Free Beacon, Elizabeth Harrington reports about adult industry participation in the "Day of Action" promoting net neutrality.
Predictably, perhaps, given the nature of the Free Beacon's political slant, Harrington doesn't focus much on why porn companies and websites oppose the realignment of the FCC's net neutrality rules. Instead, she makes sure her readers know porn's participation means the net neutrality movement is keeping some very unsavory company.
"MindGeek, a Montreal-based company said to have a monopoly on porn aggregation, owns several of the sights [sic], including PornHub, YouPorn, and RedTube," Harrington reported. "Performers who have worked for MindGeek say they fear being blacklisted if they criticize the company."
While it's heartwarming to know Harrington is concerned about the wellbeing of porn performers who allegedly have been intimidated into silence by MindGeek, somehow I get the feeling she wouldn't make the effort to point out employee complaints coming from within the ISPs that are busily lobbying away on the other side of the net neutrality issue.
"Kink.com, which provides 'Kink & Fetish Porn for the Adventurous,' has been hit with several scandals in recent years," Harrington continued. "The company's founder Peter Acworth was arrested for cocaine possession in 2013, and the website has found itself in the middle of numerous sexual assault allegations against porn star James Deen."
Gosh, I'm simply stunned Harrington makes no mention of Michael Tighe, the former Comcast vice president who pleaded guilty to using his cell phone for criminal purposes when he got caught taking surreptitious up-skirt pictures. I'm sure it's just an oversight though, not something indicative of selective scrutiny, or seeking to tar one entire side of a debate with a brush she'd never even consider pointing at the other side.
Regardless how unfair and one-sided I may find reporting like Harrington's to be, it does serve a useful purpose, reminding those of us in the industry that whenever we stick out our necks, be it in support of the LGBTQ community or the principle of net neutrality, there's likely to be someone standing there with an ax, waiting all too eagerly to swing it toward the base of our skulls.
Unfortunately, this is something putative and potential allies of the adult industry will have to keep in mind, as well.
So, while I don't expect BattleForTheNet.com to remove the (unlinked) porn site icons from its main page, I'm also not going to hold my breath waiting for some intrepid senator or representative to tout receiving an adult industry endorsement.
You know what they say: The more things change…