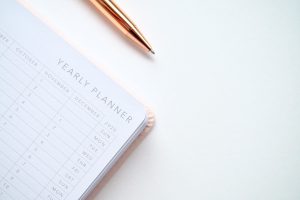 With a new year (and new decade) upon us, it's time for a look back at YNOT's most-read stories of 2019. Even more so than in years past, news concerning performing talent dominate the 2019 list, with even the two legal stories making the list centered on former performers and discrimination they have faced after leaving the adult entertainment industry.
#10: Paypal Stops Pornhub Model Payments – In mid-November came an announcement that reportedly left 100,000 adult performers (and one major adult brand) scrambling: Paypal had stopped permitting Pornhub to issue payments through the service to adult performers who monetize their content on the popular tube site. While the move may have come as a shock, given Paypal's porn-unfriendly past, it left some adult industry veterans wondering why anyone would rely on its service in the first place.
#9: Finalists Announced for 2019 YNOT Cam Awards – Reflecting the growth of the award show's prominence in the adult entertainment community, the winners of the second annual YNOT Cam Awards cracked the top 10 in 2019, driven in large part by social media posts by attendees of the show – and celebratory tweets from the winners and their fans.
#8:  Brandi Love Does Sexy/Tough Like No Other – Erika Chan's chat with megastar MILF Brandi Love covered Brandi's start in the adult industry, the long list of things she loves about working in porn and her passion for travel, outdoor activities and a good, vigorous political debate.
#7: What's In A Name Change? The Ever-Evolving Gia Milana – Another of Erika's interview, this one with Gia Milana (formerly known as Shay Evans), occupies the seventh spot on our countdown. In addition to her change in moniker, Gia addresses what she likes about working in porn, as well as misconceptions people outside the industry have about how the industry operates.
#6: Former Adult Performer Sues College, Alleges Mistreatment Over Her Past – The next item in our countdown is a story of the kind that is all too common when it comes to former adult performers. A woman named Nicole Gililland filed a lawsuit against the Southwestern Oregon Community College District, the college and six employees, alleging that the defendants had created an "illegal hostile education environment" for her after becoming aware of her past work in porn.
#5: 'jessica drake's Guide to Wicked Sex: Senior Sex' Drops Aug. 7 – It's somewhat unusual for a video release announcement to draw a large number of reads – but it comes as no surprise in this case, given the profile of jessica drake and her creative partner in this one, senior sex expert Joan Price.
#4: Sara Jay Joins the Hentai Heroes Haremverse – Stories about adult performers "crossing over" to work in other areas of entertainment, like mainstream film and television, often draw a good deal of interest. In this case, Sara Jay crossed over in an even more fundamental way – traversing the bridge between the real world and the "Haremverse" when she became the first real person to be immortalized in avatar form within Gaming Adult's Hentai Heroes.
#3: Anna Bell Peaks to Host 2019 YNOT Cam Awards – As the second YNOT Cam Award-related item in our countdown, it's tempting from a YNOT perspective to say readers were just so intrigued by the then-pending show that they were fascinated to hear Anna Bell Peaks was hosting the event… but to be honest, we're pretty sure it was interest in the tattooed beauty herself that drew people in to read this one.
#2: Emily Salazar, Bakersfield Area Teacher, Put on Leave for Alleged Porn Past – Sadly, the second-place item on our countdown is another example of an ex-performer having her former profession come back to haunt her. In this case, it was Bakersfield-area science teacher Emily Salazar being put on leave after students discovered content in which she was featured online.
#1: Angela White: Doing the Work of Creating Change – It's a testament to her popularity that Angela White came in second on last year's most-read list, first in this year's – and in both cases, the article in question racked up its reads in a matter of days. It's not just White's profile as a performer that drives the popularity of her interviews, though; it's also the thoughtful, high-quality answers she provides, demonstrating time and time again that she's not just one of the industry hottest stars, she's one of its deepest and clearest thinkers, as well.
Calendar photo by Plush Design Studio from Pexels