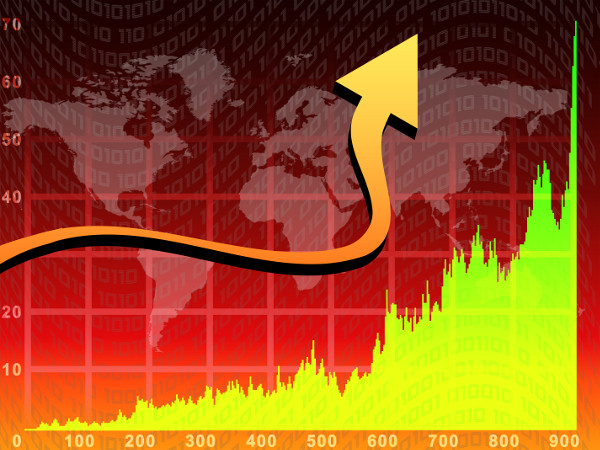 Betcha didn't see this one coming.
In a recent article for no less august a publication than AdAge, Daniel Carter, vice president and director of strategy and creative at global media network Carat USA, called online porn a better gauge of audience attention than conventional metrics like Twitter and Facebook engagement, Google analytics and TV news cycles.
Using Pornhub statistics that are bandied about all over the mainstream press these days, Carter illustrated how Pornhub viewership variations by region, time and event provide insight into consumer behavior. Marketers can learn from these "dark metrics," he opined.
"Porn may be the most unlikely, yet accurate, data metric for gauging cultural attention," Carter wrote.
According to Carter, major cultural events — sports league finals, awards ceremonies, TV show premieres or finales, and political, social and legal bombshells — can provide marketers with critical opportunities to promote their brands. Some events are annual, some are predictable and others are unpredictable; marketing opportunities may be planned (like sporting events advertising) or responsive (like relevant commentary on gay marriage or the Russian election-meddling investigation).
Where does porn come in? Carter noted Pornhub statistics indicate clear patterns in consumer behavior across opportunity categories, but the patterns often depend on region, time of day, momentousness and other intervening factors.
For example, "We can use porn data to view the way the NBA Finals influenced the cultural experience, with a focus on the two cities contesting the championship: Cleveland and the San Francisco Bay Area," Carter wrote. "Per Pornhub, after the Golden State Warriors won the Championship in Game 5, residents of the Bay Area were too busy partying to be distracted by porn. Meanwhile, in Ohio, traffic increased a massive 28%."
Similarly, Senate hearings about alleged Russian interference in the 2016 U.S. presidential election caused a dramatic shift in Pornhub stats.
"Across major cities, bars opened early, TVs and laptops in offices were tuned to live broadcasts and social media came alive with commentary," Carter wrote. "There was no doubt that we had a major cultural moment on our hands. Did porn traffic drop? Yes. There was an was an incredible, 10.1% drop in porn use in the Washington D.C. area. The effect was especially pronounced when [U.S. Attorney General Jeff] Sessions testified, dropping a huge 12.2%."
According to Carter, porn's dark metric should remind marketers "they shouldn't jump onto every moment (does your brand have something smart, relevant or important to say?), and that certain moments will have stronger relevance in specific markets (for example, a major sporting finals series will matter far more to the cities involved).
"[I]n terms of the unexpected, speed matters most," he continued. "From a clever tweet to a powerful statement, once the moment has passed, the chance to take advantage is lost."
Carter's conclusion probably caused a few lightbulbs to snap on over creative heads.
"[W]ith the astonishing viewership figures of pornographic video online (in 2016, Pornhub alone saw 64 million unique daily users, compared to YouTube's 30 million), coupled with such rich data capture and analysis, there is no doubt that this metric can be effective at showcasing events and moments that truly seize the nation's attention."
So, next time some nosy relative or anti-porn activist asks what you do for a living, tell them "I establish marketing metrics."
Image © Vasiu.