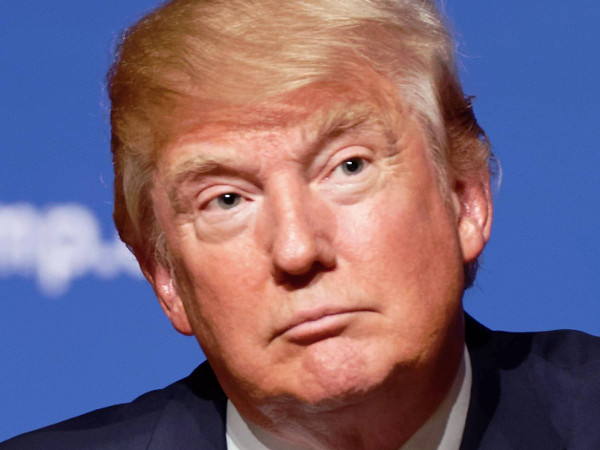 WASHINGTON – There's an old quote you might have heard about how "nobody has ever gone broke by underestimating the intelligence of the American people."
Of course, H. L. Mencken never actually wrote those words, but a great many people believe he did, because this is what they've been told.
(Then again, a lot of people also seem to have been told it was something P.T. Barnum said, but that sort of lazy mis-attribution is subject for a whole other post.)
What Mencken did write was far broader in its assertion, because Mencken didn't single out Americans as having a monopoly on credulity. He perceived it as a trait common to "the plain people."
The lines Mencken actually wrote (in an article for the Chicago Tribune in 1926, if you're keeping score at home) were as follows: "No one in this world, so far as I know — and I have researched the records for years, and employed agents to help me — has ever lost money by underestimating the intelligence of the great masses of the plain people. Nor has anyone ever lost public office thereby."
Sounds awfully elitist, doesn't it? Doesn't it also ring true though, especially given all the hubbub lately about "fake news" stories and how ready people are to believe such?
To me, there's multiple types of fake news. First, there's the kind I've written plenty of over the years: Silly, juvenile, comedic nonsense which is so obviously fake you'd have to be 10 times more stoned than Woody Harrelson not to realize you're reading satire. Then there's the stuff which is almost as obviously false, but presented as real, like the notion of the Pope giving his papal endorsement to Donald Trump a few months back. I'm not sure how someone goes about convincing himself such a story is true, but evidently many people do manage the feat.
Some might view it as a stretch, but I consider Presidential campaign promises to be another prominent category of fake news. In many ways, these promises and the coverage of them represent the most pernicious manner of misinformation, because everyone involved pretends to take the promises seriously, at least until the candidate in question becomes an office-holder.
For example, back when George W. Bush was running for President, his campaign promised the socially conservative voters of the Religious Right he would — come hell or high water! — do something about the easy availability of internet porn.
What G.W. Bush actually delivered was a handful of prosecutions targeting so-called "extreme" pornographers and one plea bargain with a solipsistic shut-in whose perverse tales appear to have been read by a relative handful of people, especially when compared to the popular free sites a lot of folks who voted for Bush probably hoped to see him take some action against.
Meanwhile, the online adult entertainment industry continued to grow rapidly throughout the eight years of the G.W. Bush Administration. Far from feeling under siege by the federal government, the industry gradually realized there was no real appetite in the White House or on Capitol Hill to do any of the stuff we feared, whether the concern was widespread obscenity prosecutions or strict enforcement of 2257 regulations.
While it's popular to attribute the lack of follow-through on the G.W. Bush promise to porn becoming a low priority after 9/11, I just don't buy this as an explanation. Other areas of law enforcement and jurisprudence didn't grind to halt after 9/11, after all, including many areas that would naturally pull more resources away from counterterrorism and national security than would an obscenity prosecution or a 2257 inspection.
My explanation for the lack of follow-through on the Bush Administration's promised porn crackdown is much simpler: It was an empty promise to begin with.
This brings me back to what Mencken wrote more than 90 years ago: Politicians know there's very little downside to promising voters the moon, even if they have no intention of building a rocket capable of taking us there.
When Donald Trump signed a pledge promising to (among other things) "aggressively enforce" federal obscenity laws, my hunch is he gave the act of signing that pledge significantly less thought than he does to his average 3 a.m. conspiracy theory tweet.
Trump might have asked an advisor or family member "What's in this for me?" but more likely, he immediately recognized which voting demographic the pledge was designed to pander to and thought "Ah, yes: This entirely symbolic, totally meaningless 'pledge' will help me with all those goofy Bible-thumpers, for sure."
The reason for my cynicism is as bright and obvious as the disturbing orange sheen on the face of the man who signed the pledge. Does anybody seriously believe Donald "Grab Them by the Pussy" Trump, a man who can't refrain from "locker room talk" even when there's a live mic pinned to his lapel, a guy who once said it doesn't matter what the media writes about you "as long as you've got a young and beautiful piece of ass" has some kind of real, principled objection to pornography?
If that's what you think… Did I mention I have some lovely beachfront property in southern Arizona that would round out your existing real estate portfolio quite nicely?
Image © Michael Vadon.