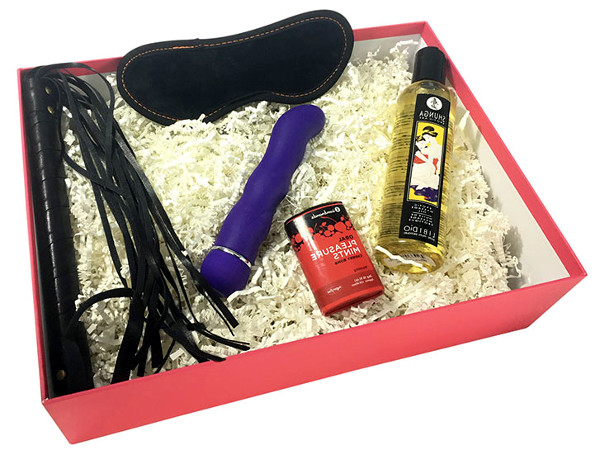 TORONTO – Winter nights can be bitterly cold in Canada. What better way to warm up than with a little bedroom heat?
The folks at sex toy e-tailer NaughtyNorth stand ready to help with that mission. The company's new Naughty Box subscription service was designed especially for Canadian lovers.
Every three months, subscribers receive a discreetly wrapped package brimming with five full-size products hand-selected by NaughtyNorth's naughty staff, plus a humorous pamphlet suggesting ways to play with them. Consumers may select straight, gay or lesbian boxes for CAD $59 monthly. Shipping is free.
"Naughty Box is ideal for couples looking for a bit more fun between the sheets," said Chief Executive Officer Christian Sculthorpe. "Life is all about exploration and not taking things too seriously, but this is something that is easily forgotten in busy, day-to-day life. The Naughty Box allows couples to look forward to trying something new and indulge in intimate adventures together."
NaughtyNorth was created to be a fun and comfortable online space where all Canadians, regardless of sexual preference or gender, can explore the world of sex toys without paying high dollar exchange rates to purchase items from the U.S. The company offers toys from most major manufacturers, from affordable to high-end.
Sculthorpe said he and his staff were inspired to design the Naughty Box program after realizing how much E.L. James's Fifty Shades of Grey has changed the sexual landscape. Sex toys of all kinds — not just BDSM playthings — have come out of the closet in more ways than one. The NaughtyNorth staff is eager to encourage the trend.
"We aim to screw the taboo associated with sex toys," he said. "Naughty North is taking a fun, humorous approach to the bedroom. Life isn't serious; sex shouldn't be either … unless you want it to be. In that case check out our BDSM section."