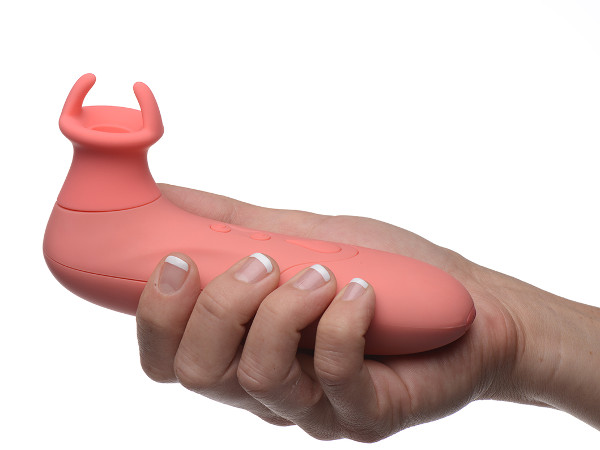 HUNTINGTON BEACH, Calif. – Inmi's new version of the Shegasm has arrived. Like its progenitor, Shegasm Pro imitates oral sex using suction and vibration to stimulate the clitoris, but the new version also offers three speeds, 10 functions and three interchangeable tips in different sizes.
Shegasm Pro maintains the handheld design of the original Shegasm while bringing a host of new features to the table. Its multi-function motor and interchangeable tips allow for a truly customizable user experience. Providing suction as well as vibration, Shegasm Pro is designed to provide users with seemingly effortless orgasms in mere minutes. Simply position the silicone cup over the clitoris and scroll through each setting to choose the ideal intensity level. The body-safe silicone tips are soft to the touch allowing for elevated comfort for even the most sensitive clitorises.
"The Shegasm was a huge success for us, and demand for a next-level version led us to design the Shegasm Pro, which provides an even more powerful experience at a competitive price," XR Brands Director of Sales & Marketing Rebecca Weinberg said. "We are proud to provide retailers around the world with a product that enables women to experience intense orgasms with little to no effort and broaden the pleasure product category."
Shegasm Pro is made of ABS plastic with silicone tips and is USB-rechargeable.
"Our customers love this unique alternative to traditional clitoral sex toys, and we're excited to officially ship the Shegasm Pro this month," Weinberg said. "The first Shegasm shipment sold out in less than one week, so we recommend customers reserve their Shegasm Pros early."
To view XR Brands' entire catalogue, visit XRBrands.com.