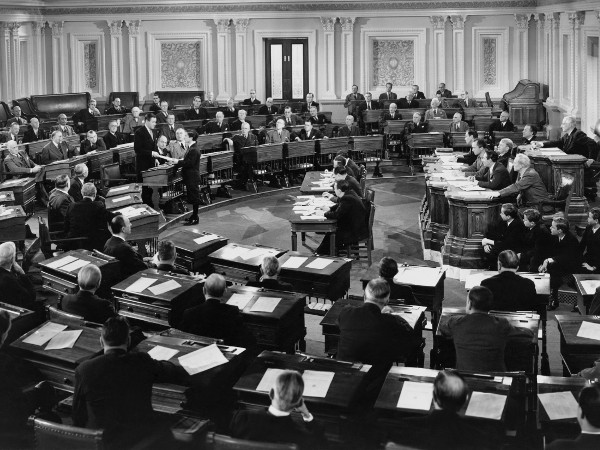 ROME – In a recent review of more than 400,000 mobile devices used by Italian public officials, the Parliamentary Commission on Public Digital Administration and Waste found plenty of evidence showing the device-holders had used their equipment for far more than work-related purposes.
According to the commission, 840 officials had activated an account on a site called "SexyLand," 665 more were registered users of "Le Porno Erasmus" and more than 500 others had accounts on various other hardcore porn sites.
In addition to the porn sites, more than 12,000 of the phones had active accounts on streaming services used for watching top-flight Italian football.
Based on the data, the commission estimated users of the devices spent an aggregate total of €7.7 million (just over U.S. $9 million) on "recreational activities" between 2012 and 2017.
Exhibiting a tremendous degree of charitability toward the officials, the head of the commission, Paolo Coppola, said he believes third-parties were responsible for most of the unauthorized recreational use of the devices.
"I think most of these subscriptions have been involuntarily activated, the result of phone scam," Coppola said, adding many of the subscriptions could have been activated without the device-holder's knowledge by clicking on an ad or sending a text.
Riiiight, that's the ticket.
Speaking for a whole lot of spouses, teenage boys and non-Italian public officials, we've not just heard such excuses before, we've made extensive use of them.
"Honestly, honey, I have absolutely no idea how that gangbang video ended up in my browser cache. It must have been on a popup console that came up while I was managing the kids' college funds, or maybe due to a virus, or maybe the cat walked across the keyboard while I was in the bathroom and somehow randomly conducted a search for 'group sex,' or maybe the plumber used the laptop when I wasn't looking, or…"
Regardless how all the porn and soccer-streaming accounts wound up on these official, state-issued devices, if I were a member of the Italian voting public, rather than view this as an outrage, I'd welcome it as good news. After all, if they're fully occupied watching double-penetration or penalty kicks, then they can't be writing and passing insanely bad legislation.
To be fair, I don't know much about the Italian parliament, but I do know that as of a 2014 survey conducted by the public policy research group Demos, 93 percent of Italians don't trust their parliament. I also know Italy's electoral law is so poorly regarded, it is commonly referred to as the "pigsty."
The way I see it, if I don't trust my elected officials and they were put in their seats in the first place by a process known as the pigsty, I'd just as soon have them sitting on their collective ass watching porn and soccer as have them cook up new laws, raise inquiries or amend the country's constitution.
Along those lines, I hope a similar survey of the U.S. Congress would show even higher recreational use rates of their mobile devices, ideally revealing an interest in even more time-consuming viewing activities.
What's the next high-priority item on the national legislative calendar here in the U.S. — healthcare reform? Someone let those bastards know there's a new series on Netflix that urgently needs to be binge-viewed by as many Senators as possible, pronto.
Are we debating tax policy? Not on my watch. Somebody please set up Mitch McConnell with an account on a porn site, right away — preferably one with lots of fake celeb nudes featuring a Tomi Lahren lookalike, or whatever it is that floats McConnell's boat.
You get my point: the less work the legislature does, the better it is for all of us, wherever we live. Admittedly, it's possible I only feel this way because I'm from Arizona … but somehow, I'll bet a lot of Floridians feel the same way.