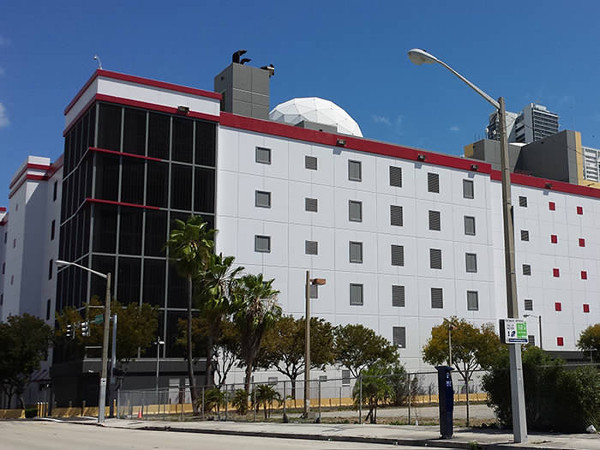 AMSTERDAM – For 15 years, a significant portion of MojoHost's business has been hosting adult entertainment websites. This week, at the same time a hurricane appears about to knock on the door of the company's flagship datacenter in Miami, MojoHost opened a new datacenter in Amsterdam to meet the growing needs of a growing clientele.
The Miami center is well protected, according to MojoHost founder and Chief Executive Officer Brad Mitchell.
"It was purpose-built to withstand hurricanes like this," he told YNOT on Friday. "If anyone would like to discuss this further, please feel free to contact me."
The new Amsterdam facility will increase the company's ability to provide fast, reliable service to clients with traffic in Europe. Having servers geographically near the target audience reduces load time and latency without the use of a content delivery network (CDN), Mitchell explained.
Faster websites make more money. Even a one-second delay in page response can result in a 7-percent reduction in sales and conversions, Mitchell said. A website earning $1,000 per day would lose $25,000 in sales per year for each second the site takes to load.
Forty-seven percent of consumers expect load times below two seconds, and 40 percent will abandon a website that takes more than three seconds to load, according to data aggregated by KISSmetrics. Mitchell said the data make it abundantly clear having servers in multiple locations does not cost money — it makes money.
Mitchell said the new datacenter location provides unique opportunities for existing and potential clients to strategically expand their hosting or colocation sites.
"Anyone with a significant portion of visitors to their website in Europe should supplement their existing North American servers with additional servers in the new location as well," he said. "This alternative option is great for those who are not looking to use our global CDN."
Mitchell said he and his company look forward to many more years providing one-stop hosting services to the adult entertainment industry.
"We have done everything we can to make hosting in North America or Europe as simple and pleasant as possible without having to source multiple providers," he said with a wink. "That's good Mojo."
Visit MojoHost.com to use the company's point-and-click interface to create a customized hosting solution with options including dedicated servers, SSD virtual private servers, HDD virtual private servers, content delivery networks and domain registration.
Top image: MojoHost's Miami datacenter.