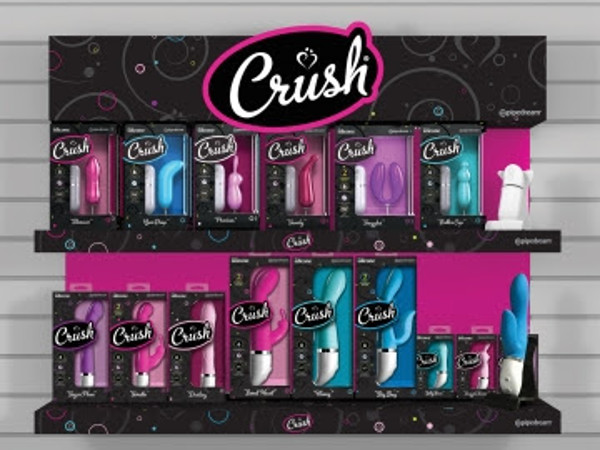 CHATSWORTH, Calif. – Pipedream Products has added six new vibrators to its Crush line. Made of the company's exclusive phthalate-free, medical-grade silicone, each design is colorful, approachable and remote-controlled.
The new products feature multiple speeds and multiple functions. All are waterproof.
Later this month, Pipedream will release a Shelf-N-Shop merchandising system for brick-and-mortar stores. The inexpensive in-store system includes shelves, hardware, graphics, 3D signage, products and testers.
For more information or to place an order, visit PipedreamProducts.com or call (800) 421-5030.