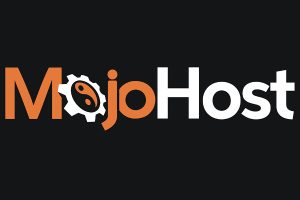 DETROIT – In a complaint filed Thursday in the U.S. District Court for the Eastern District of Michigan, MojoHost alleges that Pennsylvania-based MageMojo has infringed on MojoHost's federally-registered service mark, engaged in unfair competition and violated the Michigan Consumer Protection Act, among other claims.
"The Infringing MageMojo Mark adopted and used by Defendant is confusingly similar to Plaintiff's MOJOHOST Mark in that they both use the inherently distinctive word 'Mojo,'" MojoHost asserted in its complaint. "The 'Mage' part of the Infringing MageMojo Mark, which is short for Magento®, is merely descriptive of the Magento® hosting services offered by Defendant."
In an exhibit attached to the complaint, MojoHost presents screenshots from the MageMojo website, showing use of the term "mojo host" in the context of phrases like "Getting Started with Mojo Host Manager." (See image embedded below.)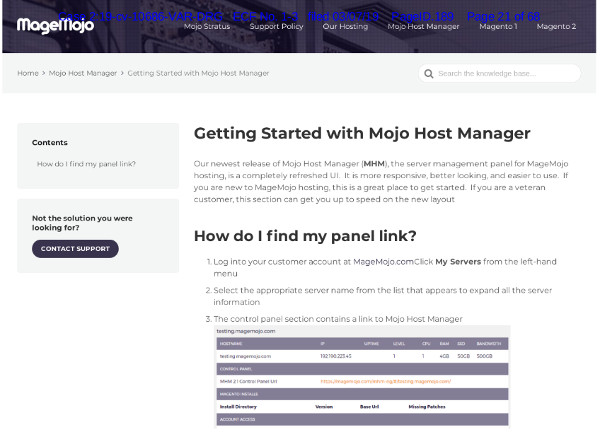 In its complaint, MojoHost asserts that the "Infringing Mojo Host Mark adopted and used by Defendant is identical to Plaintiff's MOJOHOST Mark with the exception that it is two words instead of one word."
"Defendant's infringing acts as alleged here have caused and are likely to cause confusion, mistake, and deception among the relevant consuming public as to the source or origin of the Defendant's website hosting services and have and are likely to deceive the relevant consuming public into believing, mistakenly, that Defendant's website hosting services originate from, are associated or affiliated with, or otherwise authorized by Plaintiff," MojoHost argues in the complaint.
In September 2018, MojoHost sent a cease and desist letter to MageMojo "objecting to Defendant's use of the Infringing Marks," MojoHost states in the complaint. Douglas R. Wolf and Amanda Slade of the firm Wolf Greenfield & Sacks, representing MageMojo, responded with a letter on November 12, in which they asserted "there is simply no risk of confusion between our client and Easy Online Solutions, Ltd.'s ("MojoHost") respective websites and services."
"Our client exclusively hosts content in the Magento space and currently hosts thousands of domains for $98 per month," Wolf and Slade wrote in their response. "In contrast, your client, MojoHost, hosts primarily adult content and we understand hosts approximately 3,000 domains. Your client appears to have been around for several years as well."
In their response letter, Wolf and Slade contend that "due to the dissimilar nature of the companies' content and services, there is a minimal risk of consumer confusion."
"Our client is unaware of any instance of actual confusion over the many years, including many customers. Our client is also unaware of any overlap in the marketplace, including at tradeshows. From a policy and technical standpoint, the parties will not and cannot overlap in customers. Your client would not host one of our client's customers and vice-versa."
Wolf and Slade further argue that the word 'mojo' is "an exceedingly common phrase" in a tech-business context.
"As anticipated, a search for MOJO-containing marks revealed numerous MOJO-containing marks in the computer and even hosting space," Wolf and Slate wrote. "This clearly shows that sophisticated customers are considering the services and will not be confused by such an overlap – especially when the services are unrelated at a technical level. Thus, the crowded field and the differences in appearance, sound, and connotation between your client's mark, MageMojo.com, and MOJO STRATUS preclude any likelihood of confusion."
The letter concludes by stating: "We trust this letter ameliorates any concerns that your client has with respect to MageMojo's use of its domains and consider this matter closed."
Evidently, the letter did not ameliorate MojoHost's concerns – and MojoHost Founder and CEO Brad Mitchell indicated he's not about to drop the matter any time soon.
"MojoHost has spent millions building our brand and goodwill as a superior hosting solution. We will not stand idly by while another company attempts to use our brand name to further their business," Mitchell said in a statement issued Thursday. "MojoHost is dedicated to protecting the brand we know, love, and our clients are loyal to."
MojoHost is represented in the case by attorney Corey Silverstein of Silverstein Legal.
"My client has directed me to aggressively pursue this matter and utilize all available legal remedies to ensure that its intellectual property is protected," Silverstein said in a statement issued Thursday. "Given this is ongoing litigation I am unable to comment any further at this time."
Click here to read MojoHost's full complaint. To read Wolf and Slade's full response to MojoHost's cease and desist letter, click here.