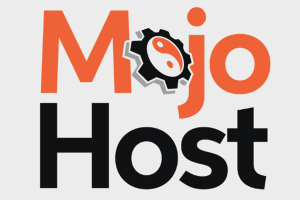 Hosting services provider MojoHost announced on Wednesday the hiring of Keith Summit, a former prototype engineer at NOKIA and telecom engineer for NOKIA Siemens Networks, as the company's new Global Sales Manager.
According to MojoHost's announcement, after leaving the telecom industry, "Summit went on a 12-year entrepreneurial quest that took him through opportunities in both marketing and IT across the states of Texas and Arizona."
Summit's most recent stop on his quest was a stint working with XLoveCam, part of a journey that MojoHost said "has taken him well beyond his military experience in air traffic control, and maintenance of Sea Knight helicopters."
"We believe that Keith's talents are ideally suited for MojoHost and that we are going to do exciting things utilizing his experience," said Brad Mitchell, MojoHost Founder and CEO. "His technical expertise goes well beyond his new title as Global Sales Manager here at MojoHost."
Summit said he's "very excited to be working with MojoHost, Brad, and his team."
"Coming from a tech background, this opportunity could not have been more welcome," Summit added. "I hope to be a valued member of the MojoHost team and am thrilled to be working with the most recognized hosting company in the industry."
Summit will be attending The European Summit on behalf of MojoHost from February 28 to March 2 in Portugal, MojoHost said in announcing the hire.
Now celebrating its 20th anniversary, MojoHost holds 48 awards for outstanding hosting services and business practices. Established in 1999, MojoHost said its "growth and attention to powering the success of its clients has positioned it as a choice for mainstream hosting needs as well."
The company offers dedicated servers, virtual private servers, the MojoCDN global content delivery network, MojoCloud cloud computing services, MojoShield website security, and other web technology solutions.
For more information on the company's services, visit MojoHost.com.