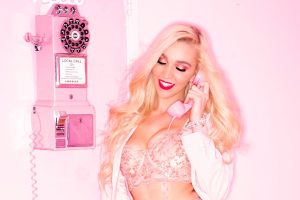 LOS ANGELES – It has been five years since Kendra Sunderland, then an unknown college student in Salem, Oregon masturbated on camera in Oregon State University's Valley Library, thereby becoming the viral sensation known as "Library Girl."
Sunderland is now celebrating the anniversary of that fateful broadcast by inviting fans to go to her official PornHub page and relive the moment that launched her on her way to fame.
"I can't believe it's already been five years! Time flies so fast," Sunderland said. "That video changed my life and I'm forever grateful for it. I've gotten to do so many cool things because of it and I'm not done yet."
Technially, it's been a bit more than years Sunderland became the talk of the OSU campus (and the internet) when she originally posted the video to Pornhub, in which Sunderland stripped off her top and spent 31 minutes touching herself in the Valley Library. The video racked up over 260,000 views in a matter of days before Pornhub took it down.
In response to the video, Oregon State Police later arrested Sunderland on a charge of public indecency. She was cited and released, and subsequently paid a fine of $1000.00 that went directly to the library.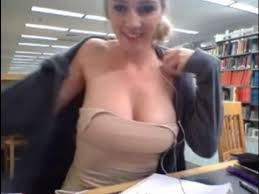 Shortly after making headlines with her unorthodox library cam show, Sunderland became a Penthouse Pet, began feature dancing at clubs across the country and made the transition from cam star to porn performer, signing an exclusive contract with Vixen. In 2017, Sunderland became the first Vixen Angel of the Year.
Awards and accolades followed, along with her own model of Fleshlight and Kanye Wet designing a limited-edition sweatshirt after Sunderland captured the Pornhub Award for "Nicest Tits."
These days, fans can follow Sunderland via her website, KendraSunderlandVIP.com, on Twitter @KSLibraryGirl, on Instagram, as well as on FanCentro and Camsoda.