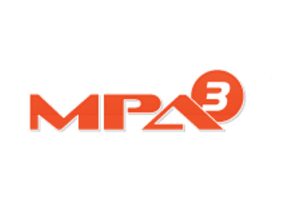 CYBERSPACE – Following the success of its initial for-sale offering of MPA3 affiliate management and tracking software in January, Mansion Productions LLC is now adding another five licenses for purchase, along with optional customization services, the company announced late last week.
The one-time license fee for the source code, which includes the right to modify the code, is $4750 – which amounts to only 10% of the normal $47,500 sale price.
For companies which need customization work done, Mansion is also offering prepaid custom work packages, broken down as follows: 10 hours of custom work for $1,250 (a $500 discount on the usual $175/hour rate for custom work by Mansion), 20 hours for $2,200 ($1,300 discount) or 50 hours for $4,900 ($3,850 discount).
"Over the years MPA3 has been sold as a license to rent only, however after doing a market research on the respective wants and needs by affiliate program owners, we have decided to do a market test by offering the fully licensed source code version to up to a maximum of 10 programs," the company said in its statement. "This campaign was so successful, we decided to add a few more licenses for sale."
The source code license comes with just a few restrictions: Rebranding and reselling of the source code is not permitted, support of the source code is valid for 60 days after installation on the client's server, or until the source code is modified by the client (whichever comes first) and releasing the source code publicly also is prohibited.
Other than the above, the only limit is the number of the licenses Mansion will sell, which it is limiting to 10 total copies.
"Clients will receive MPA3 v5, which completely reinvents the way program owners and affiliates work on a day-to-day basis," the company stated in its release. "With its intuitive interface, graphical charts for any type of statistics, and sleek navigation, we have created the ultimate software for any serious affiliate program and its affiliates."
As for why Mansion made the move to sell its source code, breaking from its longtime approach of licensing it for rent only, the company said the decision was driven by feedback from affiliate program operators.
"We believe, after talking to numerous program owners, that having full control of your own source code is extremely important, and not being bound by limitations often given by licensor of software will give the owner a great sense of security," the company stated. "Another major perk is the price. Having to pay monthly recurring license fees can often be a deterrent when choosing a software. With this one-time license fee, which includes the rights to modifying the source code, company owners take back control of their operations and recurring costs."
For more information about the source code offer, or MPA3 in general, contact Mansion Productions owner/founder Oystein Wright at oy@mpa3.com