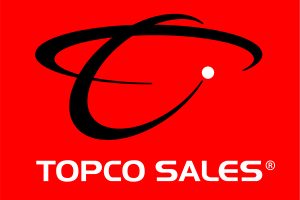 Los Angeles, CA – Topco Sales is shipping their newly expanded Bottoms Up line of anal lubricants and enhancements, now available in travel-friendly 1-ounce bottles and a convenient 4-piece On-the-Go set.
New to Bottoms Up are four specialty products made in Topco Sales' California-based lab, each formulated to enhance anal play in their own way.
Bottoms Up Anal Comfort Lube features a thick water-based formula enriched with 5 percent lidocaine to gently numb the skin for comfortable entry and a satisfying experience. Bottoms Up Silicone Lube with Vitamin E is vegan-friendly and hypoallergenic. Bottoms Up Hybrid Lube boasts a lush water/silicone-based blend. Its unique paraben-free, glycerin-free, vegan formulation stays smooth and slick.
Finally, a unique new addition to the Bottoms Up line is Anal Bleach. This product is formulated to gently and safely lighten the appearance of intimate skin without the harsh chemicals typically found in this category, delivering noticeable results when used consistently over time.
"Bottoms Up has been beloved by customers and consumers for years and we have expanded the line to make it even more relevant to young, modern, and sex-positive users," said Topco Sales COO Autumn O'Bryan.
"You can't have safe or satisfying anal play without lubricants, which made the cosmetics a natural addition to grow the brand," O'Bryan added. "The new look for Bottoms Up is clean and welcoming, and it displays beautifully and seamlessly cross-merchandises with any anal toy. Bottoms Up has always been a big seller and we anticipate even bigger numbers now that each item is officially shipping."
Each formula is available in full-size and 1-ounce bottles, as well as a convenient 4-pack of 1-ounce bottles for safe and convenient travel or on-the-go anal fun.
"We know shoppers have choice when it comes to lubes and enhancements, which is why we made petite, travel-friendly 1-ounce bottles perfect not only for portability, but also so consumers can try them all without committing to full-size bottles," O'Bryan said.
In addition to the new products, the full Bottoms Up line now also features new packaging with a clean and modern look. With a blue-to-white gradient color scheme, bold and eye-catching graphics and clear usage instructions, Bottoms Up offers retailers a complete line of anal-focused products that appeal to shoppers of all experience and comfort levels.
Bottoms Up Hybrid and Silicone lubricants are available in 8.6-ounce bottles, while Anal Bleach and Anal Comfort Lube come in 6.3-ounce bottles. The full lines comes with marketing support, including shelf talkers to make in-store shopping fast and easy.
To place an order or learn more, please email your preferred representative or email info@topcosales.us.
To view the Bottoms Up line and the rest of Topco's catalog, please visit topcosales.com.