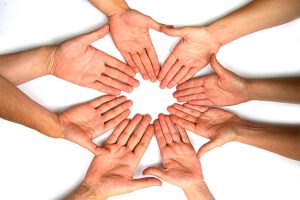 Brian Sloan, the CEO and founder of Very Intelligent Ecommerce Inc., recently found himself with 8,000 sex toys he wanted to give away — toys that that weren't sellable because they'd become unexpectedly overpriced and outdated.
His quest began with a Facebook post written in early December: "Looking for a [nonprofit] charity that wants a donation of several pallets of dildos and vibrators without retail packaging."
Ben Paynter at Fast Company wrote up Sloan's philanthropic endeavor.
Sloan, who's been in the sex toy game via Very Intelligent Ecommerce since 2008, began manufacturing toys for men in 2014, including the Autoblow 2. The Autoblow 2 beat its Indiegogo goal by over 600% and was featured in a bit about futuristic sex toys on HBO's Silicon Valley. Sloan was also behind another Indiegogo hit, the 3fap, as well as a "most beautiful vagina competition" in 2015.
According to Paynter, Very Intelligent Ecommerce sold large volumes of dildos and vibrators until early 2016, when Sloan speculated that partnerships between sex toy factories and Amazon basically tanked the market. He was left with about $250,000 in retail value of an already ordered product that he'd have to lose money on to match Amazon's prices. Per Fast Company, Sloan said that if he was going to lose a bunch of money, he'd rather help people. Also, he was curious about what would happen if he tried to give away that many sex toys.
For anyone who works in novelty, as any type of content or toy reviewer or has gone through an industry awards voting process complete with 1,000,000+ (seeming) DVD screeners, you too have wondered the exact same thing.
Sloan eventually connected with three groups/entities: Cocks Not Glocks, a women-led organization that encourages college students to openly display dildos in protest of conceal-and-carry gun laws, some of which allow handguns on university campuses; Sisters of Perpetual Indulgence, a satirical order of "queer nuns" that promote diversity and rally for LGBTQ and human rights causes; and Stacy Bond and Katie Chin, a pair of San Francisco-based artists.
Each of the organizations had ideas as to how they might use the sex toys, from prizes to art installations. All three groups will split the windfall, which Sloan shipped out earlier this month.
"I never thought that in my industry I could do something that was charitable," Sloan said, per Paynter.
Since realizing that it's possible, Sloan has reportedly been brainstorming other ways to help. I for one hope he shares his ideas with the rest of the community. Who in adult hasn't experienced or at least heard about a horror story related to a rejected donation of dirty porn goods or funds.
Image via Marco Michelini.