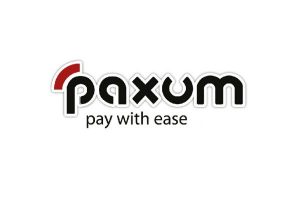 MONTREAL – Paxum, a payment processor used by companies to pay and settle their affiliate invoices worldwide, has decided to discontinue support of U.S.-based personal accounts, the company confirmed this week.
"Yes, we are closing all USA Personal accounts," Paxum's Ruth Blair told YNOT on Tuesday. "USA Business accounts are unaffected. All other accounts are unaffected. For everything else it's business as usual."
In an announcement of the decision sent to affected personal account holders, Paxum originally set a deadline of 10:01am Eastern time on Wednesday, January 10 for clients to withdraw funds from their accounts without incurring fees, but Blair said the deadline has since been pushed back until the same time Friday morning, January 12.
"With regards to the deadline, it was originally January 10," Blair confirmed, "however in response to feedback from clients yesterday we provided an additional 48 hours, so the closure date is now Friday, January 12."
Blair also specified that "any payments sent to a closed account will be bounced back to the payer, so no payments will get stuck in closed accounts after Friday."
"USA personal account holders can withdraw their funds without paying any fees if they initiate the withdrawal themselves prior to account closure," Blair explained. "If no withdrawal is initiated by the client, then we will automatically send the funds to the bank information listed in the account."
In the statement emailed to Paxum clients, the company indicated USA Personal accounts represented a small percentage of the company's business and revenue, while consuming a disproportionate of company resources in terms of support services and Paxum's regulatory compliance efforts. The company also said it expects U.S. regulatory compliance to become even more complex and burdensome in the future.
Blair said Paxum can still provide services for American personal account clients who establish a business account.
"USA personal account holders who have a registered business can apply for a Paxum business account if they wish to," Blair said.