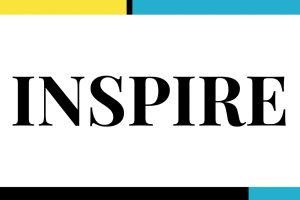 LOS ANGELES — The Free Speech Coalition (FSC) announced today the launch of the INSPIRE Program, which the FSC describes as "a performer-created resource to help provide guidance and support to newcomers to the adult industry."
Developed by FSC Industry Relations Advocate Lotus Lain, INSPIRE "features information on crucial aspects of the adult experience, such as performer rights, brand management, banking, testing, identity protection and more — using voices and experiences of real performers," the FSC said in its release.
"Better informed performers are safer and more successful performers," Lain said. "As performers, we often share personal experiences and tips, but without a central platform, those are not easily accessible — especially to newcomers. I'm incredibly thankful to everyone who lent their voice to INSPIRE and hope to expand it more within the coming months."
Advice offered by the program covers "everything from ethical production to wardrobe, to dealing with family," the FSC said in its release. Performers who contributed advice to INSPIRE include Jiz Lee, Amarna Miller, Courtney Trouble, Lorelei Lee, Allie Eve Knox, Isiah Maxwell, Missy Martinez, Lena Paul, Jane Wilde, Yevgeniya, Chelsea Poe, and Kristofer Weston.
INSPIRE also offers links to crucial resources, from "books on financial independence and articles on porn life to performer organizations, tax information, sex worker-friendly banks and lists of licensed agents," the FSC noted in its statement.
FSC Executive Director Eric Paul Leue said he hopes INSPIRE will continue to grow and evolve. In its release, FSC noted that a new section of INSPIRE designed for experienced performers currently working within the adult industry is already in production.
"The INSPIRE Program is a way for us to better elevate newcomer voices within the industry," Leue said. "We hope that this will start a conversation, make resources more available, and encourage more performers to share information to help empower and protect the community."
To see more of the information and guidance offered by the INSPIRE program, go to the INSPIRE Program home page.