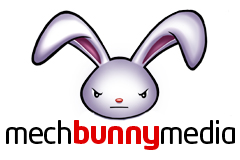 Over the last twelve years, Mechbunny has built brand recognition among adult webmasters and business owners. Their pre-made software solutions are especially suited for niche markets like review sites, tubes and more.
What some may not know is that Mechbunny also provides affordable, high quality custom development for many top tier companies in the adult vertical.
"The review site and tube scripts have been so popular, and we greatly appreciate all the customers who trust us to build and maintain those platforms for them," said Konrad of Mechbunny.com.
"The one downside has been that we are so well known for those scripts that some webmasters are surprised when they learn we also create custom sites and do large scale web development as well," they added. "I just want to get the word out that whatever you need coded, from a new signature cam site to a smaller project, we are here for you."
Mechbunny added the Mojohost CEPH storage API was added during its newest tube script update, which is compatible with all s3-compatible storage clouds.
The organization recently joined forces with the AWEmpire video API, allowing webmasters to populate new sites with fresh constant almost instantly.
"We released recently completed a new, simple-to-launch directory site script to benefit site creators in that niche as well, so we may be destined to be known for our popular scripted platform services a while longer," Konrad added. "But if you want custom development, I promise we do that just as well or even better than our out of the box solutions!"
For more information, visit Mechbunny.com.