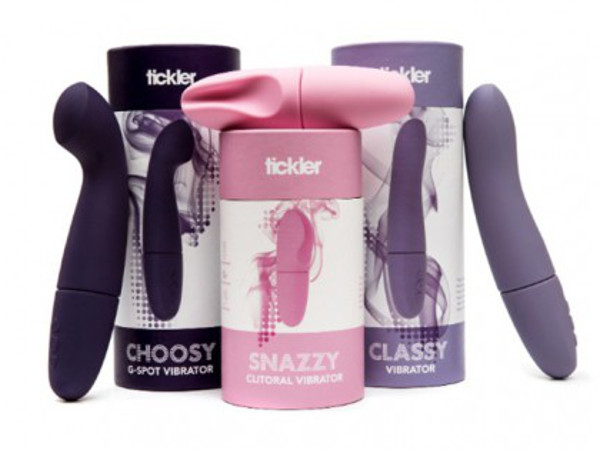 PHOENIX –  Sleek, waterproof and rechargeable, Eric Kalén's new Toyfriend Smooth Operators collection demonstrates why the Swedish designer has become known as "the Philippe Starck of sex toys."
The Smooth Operators collection is a three-piece line of massagers, each with a specific intimate purpose: Choosey is a curved dual-motor G-spot vibrator, Snazzy is a petite clitoral vibe with a unique scooped divot at the tip and Classy is a sleek and smooth dual-motor massager with a gentle curve at the tip. Designed to exceed consumer expectations, Smooth Operators are made with high-quality silicone. The whisper-quiet functionality of the motors provides a discretely luxe experience.
"We've always loved the Toyfriend brand, and it's great to have these new shapes ready for order," said Kim Maty, senior account executive and buyer for Entrenue, which holds exclusive U.S. distribution rights for the line. "Eric Kalén's vision and eye for design are apparent in Smooth Operators. They're beautiful, with a budget-friendly price point that gives more consumers the opportunity to own a quality vibe. Smooth Operators is a line that's as luxe as it is accessible."
Smooth Operators are USB rechargeable, feature a seamless design and are covered by a one-year warranty. Each model offers variable speeds and multiple vibration patterns: six for Choosy and Classy and four for Snazzy.
The line's packaging embodies a modern, cylindrical design that coordinates with the individual toys: purple for Choosy, rose pink for Snazzy and lavender for Classy. Smooth Operators massagers retail between $99-$120.
For more information, visit Entrenue.com, call (800) 368-7268 or email info@entrenue.com.