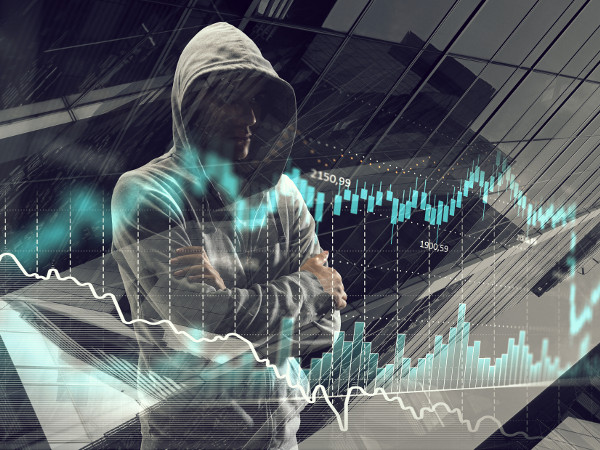 NEW YORK – It's an observation I've heard many times over the years, typically in the context of a discussion about television or film: You can depict as much gruesome violence as you wish, but try to slip in some graphic sex and your work is on its way to the cutting room floor in a hurry.
This sort of policy dichotomy is nothing new, of course. Generations of students have been required to read things like Homer's Odyssey, with its descriptions of Odysseus standing knee-deep in the blood of the recently slaughtered would-be suitors of his beloved Penelope, while it will be a cold day in hell when those same students find themselves required to read about Humbert Humbert's obsession with Dolores Haze, or a certain paper-machê bird nestled among a group of bowling trophies.
As such, it should come as no surprise the same sort of dichotomy can be found in the content policies of the new rulers of the global media roost, social media platforms.
There's a piece on the New York Post website that draws attention to the very different ways social media platforms handle users uploading sexually explicit material and graphically violent representations, based on observations offered by Jonathan Taplin, author of the provocatively titled book Move Fast and Break Things: How Facebook, Google, and Amazon Cornered Culture and Undermined Democracy.
After noting "there's no porn on YouTube" Taplin explained why this is the case and wonders aloud why YouTube and other platforms aren't accomplishing the same feat with respect to graphic depictions of real-world violence.
"They have A.I., artificial intelligence algorithms, that when someone tries to upload porn, it sees a bare breast and it stops it and puts it into a separate queue where a human looks at it and says, 'Well, is this National Geographic video? Or is this porn?' And if it's porn, it doesn't go up, and if it's National Geographic, it does go up," Taplin wrote. "Well, they could do the same thing with ISIS videos. As you well know — any of you who've ever used Shazam — they can do the same thing with every tune, every movie, that someone doesn't want up there, in three seconds the audio signature would tell them, 'This is something we don't want' and stop it."
Why can't — or don't — major social media platforms do the same when it comes to things like the murder recently broadcast live on Facebook?
"That's not their business model," Taplin observed. "Their business model is, 'We want everybody on there and we want all the content so we can sell more advertising.' And of course, these are by far the largest advertising companies in the world."
What Taplin didn't note, at least in the portion of his comments published by the Post, is the related fact with which I started this post: For the most part, broadcasters and media companies have always been more violence-friendly than sex- or porn-friendly.
In my view, this doesn't reflect some inherent prudishness or modesty on the part of media executives, but simply their read on the tastes and preferences of society in general. As the network executives and standards-and-practices types see the world, it's not even a close contest. Their audience is much more comfortable with graphically violent depictions than explicitly sexual ones.
Whether this assumption still holds true in the internet age, in which porn has been normalized to an extent greater than I would have guessed possible 30 years ago, is an open question.
Like a lot of other teenagers back then, I often found myself wondering why explicit sex was literally nowhere to be found on my TV, but if I wanted to see some serious blood and gore, often all I needed to do was turn on the evening news.
As part of a family unit that was encouraged by its eldest members to discuss literally anything about which we were curious, I brought up my question at the dinner table one evening: Why is showing sex a bigger deal, or more of a "problem" as people seemed to see it, than depicting violence?
My mother's response was as brief as it was direct.
"Honey, this country was founded by Puritans, and in many ways they still run the place," Mom said. "It sucks, but you might as well get used to it."
This is essentially the same reaction I have in response to Taplin's observations now, 30-plus years since that conversation with my mom. We may not like the fact the world's biggest and most popular social media platforms are run by people far more concerned with advertising dollars than making a real effort to be "good corporate citizens," but when you look at the numbers, it's difficult to see these business-tigers changing their stripes any time soon.
Last year Google and Facebook reportedly accounted for about 99 percent of the estimated $2.9 billion growth in digital advertising revenues over the previous year, and they are estimated to control around 78 percent of the total annual digital advertising spend industry-wide.
When they're hitting numbers like those, why would Facebook or Google change its approach?
Yes, I know: This sucks. But we may as well get used to it.