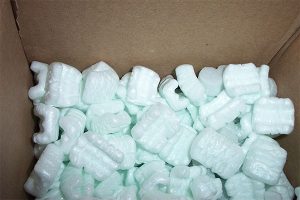 PHOENIX – Entrenue has been named exclusive U.S. distributor of Fun Factory's new Stronic G Thruster.
The Thruster is a G-spot toy that uses the company's patented Stronic technology to thrust and pulse, hands-free. Featuring a new Pulsator II design, the Stronic G boasts all the pulsating action customers have come to expect from Stronic toys in a sleeker, slimmer package.
"Fun Factory changed the game with the Stronic line, and their pulsators keep getting better and better," Entrenue's CEO and owner Joe Casella said.
The Stronic G is rechargeable, waterproof, and made using body-safe silicone shaped with a curved, flat tip for firm G-spot massage. Smaller and lighter than previous Stronic models, the Stronic G is ideal for users who desire firm pressure and repetitive motion when stimulating the G-spot.
According to Casella, the Stronic G is particularly exciting because, for many, stimulating the G-spot can be physically tiring and difficult. The Thruster takes all the work out of manual stimulation for, for instance, those with mobility troubles.
"The fact that this convenient stimulation technique now comes in a slimmer, sleeker and lighter shape is something that our customers are already excited about," Casella added. "We've always seen great success with Fun Factory's Stronic toys, and I predict the Stronic G will cause quite a stir."
With simple push-button controls, 7 speeds, 3 rhythms and a memory feature that allows users to save their favorite speed, the Stronic G makes self-stimulation of the G-spot easier than ever.
The Stronic G uses Fun Factory's Click N' Charge magnetic charging technology and is available in Pink, Grape and Pool Blue. The device also features a travel lock for discreet travel.
To view the Stronic G and the rest of Entrenue's newest catalog, visit www.entrenue.com.
Image © Toria