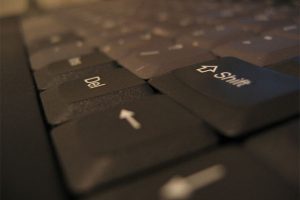 It's December, and the end-of-the-year shopping blitz is already upon us. Consumers are lighting up their keyboards searching for the perfect gifts for friends, family, adored online personalities — and even themselves. Consequently, retailers, e-tailers and providers of all types are looking for ways to connect with customers, often in the form of gimmicks, campaigns and special offers.
This December, it's time to put the customer first — get dividends in the form of enhanced consumer trust throughout the rest of the year. Seth Worby of Champ Internet Solutions offered the following three strategies to help get this done.
Market Compassion

According to Worby, as marketers are putting the finishing touches on this season's special offers and campaigns, it pays to embed a compassionate message that aligns with initiatives your consumers will feel good about supporting wherever possible.
Pairing a product promotion with access to a community event, offering to donate a portion of your product's proceeds to a worthy cause, or collecting funds to purchase items for donation are all great strategies that can give consumers extra incentive to complete a purchase.
"In today's turbulent world, consumers are seeking a retail experience they can feel good about, so take extra precautions to ensure every outgoing campaign has the consumer's best interests at heart," Worby wrote. "Be sure that you're presenting your offerings fairly – and warmly, since holiday shoppers aren't looking for even well-intended snarkiness."
Never Snub the Review
In today's marketplace, reviews matter. The good, the bad and the professionally done – if a review rings authentic to a consumer, its powerful.
Modern consumers look to other shoppers for insights. You can engage glowing reviews on social media and blogs. Take a screen grab and give a thankful shout out, but don't ignore the negative.
According to Worby, a recent Zendesk survey found that nearly 90 percent of respondents allowed good reviews to affect their purchasing decisions, and just over 85 percent admitted that negative reviews had affected their decisions, too. Consequently, it never pays to overlook a negative review. Engage the allegations, attempt to make it right or simply acknowledge the customer's experience. This will let consumers know there is life behind your products and brand looking to improve.
If you're not already harnessing the power of the review, now's as good a time as any to begin exploring those avenues. Even something as simple as an earnest testimonial that you already have on hand posted to your website and social media can elicit holiday buyer trust.
Acknowledge the Bad Stuff, then Try to Fix It
On the best of days, mistakes happen. This likelihood jumps to eleven during the major shopping season. Shipping can get muddled, orders may be filled incorrectly and the occasionally internet just might not feel like cooperating.
Regardless of what may or may not have gone wrong, it's important to remember that the customer is always right – at least where detractors are concerned. Worby wrote, "Those interested in taking away from your company's integrity are a threat to your brand, and must be addressed – never ignored. In today's digital realm, a disgruntled customer is more likely than not to brand-bash in front of their 400 closest Facebook friends."
Now, this sort of public brand bashing may be less likely in adult-related exchanges. Or, it isn't – and hiding behind the public's embedded fears about sex is never a reliable strategy. It also may be the case that your one negative exchange is what pushes a consumer to the public, and a negative review in a space where engagement is limited has an augmented power and impact.
"Don't shy away from interacting with customers on all levels, from Twitter to email to the old-fashioned face-to-face conversation," Worby suggested. "Offer a friendly, helpful attitude at all times, and don't stop your work until a solution's been found."
Worby also suggested responding directly to negative reviews on relevant site. Even if you may not be able to have negative commentary removed, consumers will know you made an effort to at least engage the problem.
Image © Ian Fain