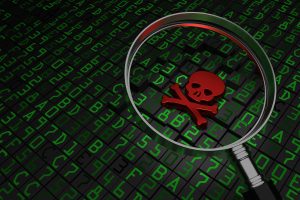 ATLANTA – When it comes to doing all the smart, prudent stuff the tech experts advise, like backing the data on my hard drives, keeping my anti-virus software up to date or not using my laptop in the bathtub while smoking, admittedly I'm not always as cautious as I should be.
Despite my cyber-complacency, I've managed to avoid getting infected with any seriously damaging malware in recent years, somehow. This may be because the last time a hacker got control of my laptop, he threatened to use my webcam to take pictures of me while I was masturbating – and instead of freaking out and paying him off, I called his bluff and put on a spontaneous solo cam-show of sorts, right then and there. This appears to have instantly traumatized him enough that he has quit using the internet altogether.
At any rate, judging by data on malware infection rates across the country collected by EnigmaSoft, I'd say the people of Atlanta, Orlando and Denver either need to update their security software, or give my 'jerk them into submission' approach a shot.
So, why do these cities have infection rates higher than other places? I'm sure EnigmaSoft has a clear, definitive answer for us.
"It's hard to say exactly why one city or state has a higher rate of infection than others," said EnigmaSoft spokesperson Ryan Gerding. "There's a wide variety at the top of the list. Larger cities, smaller cities, and cities in every geographic area. The same is true for the least infected areas. New York and San Francisco ranked near the very bottom of the list."
OK, so much for my belief EnigmaSoft would have the answer.
I guess, as usual, it's up to me to do the hard work of painstakingly researching the issue to come to the truth. And by painstakingly researching, I mean pulling it straight out of my ass. (Hey, when was the last time you pulled truth out of your ass? Take my word for it, if any activity qualifies as "painstaking," it's the process of anal truth-extraction.)
Having given 14 seconds of focused, nitrous oxide whippet-fueled thought to the question, I believe I have stumbled across the obvious answer. Either that, or I've stumbled across my cat; frankly, it's hard to tell exactly what you're stepping on when you've been huffing whippets all morning.
Here's my theory: As the home of the Centers for Disease Control and Prevention (which is called "the CDC" and not "the CDCP" presumably because the P button on their keyboard has been disabled by a crippling malware infection), Atlanta is already a place where lots of viruses are stored and studied.
So, in the zeal to research effectively, rather than try to protect the population from malware, clearly evil CDC scientists are actively encouraging cyber-infection of the population of Atlanta so they can study the effect of various trojans, worms, exploits and Falcons on people who are growing up hip-hop, and/or happen to be "real" housewives.
This explains Atlanta's problem with malware, but how do we account for Denver's high rate of infection? That's easy: Ever since they made weed legal in Colorado, everybody is too stoned to bother with buzz-killing stuff like performing software updates.
This brings us to Orlando – figuratively, I mean. If this literally brought us to Orlando, I never would have started typing, because I want to visit Orlando again about as much as I want to have a root canal while tripping on acid.
To understand Orlando's malware problem, all you need to know is Orlando is the base of operations for that "Q" guy some Trump supporters are so excited about.
What's my evidence? Well, obviously I can't reveal that, because if I did, the Deep State would have Q murdered by Chelsea Clinton. Or maybe murdered by Chelsea Handler, or possibly Chelsea Football Club. At any rate, my point is people, places and things called Chelsea can't be trusted, especially with respect to malware.
The good news is, even if your city is chockfull o' malware, this doesn't mean you can't protect yourself, regardless of where you live. The key, according to that Ryan Gosling dude from EnemaSoft, is to be "vigilant" – which, if memory serves, is also how you stop terrorism.
"No matter what city or state you are in or what day of the week it is, it is important to always be vigilant about the threat of malware and other infections," the ErgoSoap dude said.
If you want to see if your city ranks in the Malware 100, check out the full list here. If you'd rather watch some giant Korean guy repeatedly kick and punch people much smaller than himself, go here.