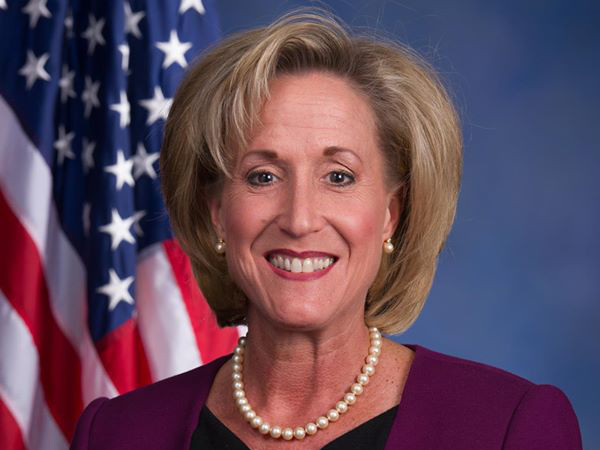 WASHINGTON – A bipartisan bill introduced in the House of Representatives earlier this month could gut the "safe harbor" provisions in Section 230 of the Communications Decency Act of 1996 and stifle free speech online.
Introduced by Rep. Ann Wagner (R-Mo.), H.R. 1865 — titled "Allow States and Victims to Fight Online Sex Trafficking Act of 2017" — seeks to hold interactive computer services accountable for user-generated content (UGC) when that content furthers sex-trafficking. The bill not only would allow sex-trafficking victims to sue service providers including social media, classified ads publishers, newspapers and blogs that allow comments, etc., but also would subject the publishers to criminal sanctions including asset forfeiture and jail terms of up to 20 years.
The sole criterion for culpability on the part of the publisher is whether it published the user submission with "reckless disregard" for the submission's potential relationship to sex-trafficking. Nowhere does the bill define "reckless disregard" or indicate what publishers must do to stay within the confines of the law. Moreover, the bill would not "require the Federal Government in a prosecution, or a plaintiff in a civil action, to prove any intent on the part of the information content provider" (the person who commented on a post, placed an ad or uploaded content).
Without further clarification, the most likely result of such vague phrasing and open-ended burden of proof is that cautious publishers will curtail public comments, close open forums and disallow UGC uploads.
In the adult industry, tube sites would be particularly at risk. In the mainstream, even the most profitable social networks might be unable to defend themselves against the barrage of lawsuits and prosecutions that undoubtedly would follow the law's passage.
"Section 230 of the Communications Decency Act (CDA) of 1996 has been wrongly interpreted to shield websites that participate in sex trafficking from any criminal liability," Wagner noted in a prepared statement about the bill's introduction. "The U.S. Court of Appeals for the First Circuit has said it is Congress's role to clarify the intersection between Section 230 and sex-trafficking laws. This legislation would provide that urgently needed clarification while safeguarding the freedom of the internet."
H.R. 1865 seeks to:
Amend Section 230 to allow State authorities to investigate and prosecute websites that facilitate sex trafficking using State criminal statutes that prohibit sex trafficking or sexual exploitation of children.

Amend Section 230 to allow victims of sex trafficking and sexual exploitation of children to exercise civil remedies, such as the private right of action available to sex trafficking victims in the Trafficking Victims Protection Reauthorization Act.

Amend 18 U.S.C. § 1591, the sex trafficking statute, to define "participation in a venture" in response to the U.S. Court of Appeals for the First Circuit's 2016 decision in Jane Doe vs. Backpage.com, LLC.

Amend 18 U.S.C. § 1591 to clarify that it is unlawful for a provider of an interactive computer service to publish information provided by an information content provider, with reckless disregard that the information is in furtherance of a sex trafficking offense.
In Jane Doe vs. Backpage.com, LLC, the First Circuit found that sex-trafficking and related claims against Backpage.com failed under the CDA's safe-harbor provisions because Backpage merely published third-party content.
According to Wagner's prepared statement, H.R. 1865 "would make clear that Congress never intended Section 230 to create a lawless internet where bad actors can engage in criminal activity online that they cannot engage in offline. This is already obvious to our State authorities: In 2013, 47 State Attorneys General called on Congress to amend the CDA to restore jurisdiction to State authorities who are tasked with protecting America's children."
Perhaps, but although Wagner's bill no doubt is an honest attempt to address a humanitarian crisis, the effort is akin to killing a flea with a sledgehammer.
Nevertheless, "I am honored to introduce this legislation on behalf of the countless children, women and men who have been sold into modern slavery and robbed of their dignity," Wagner said. "Sex trafficking has no place in a just society, and bad actors who run these websites are criminals who belong in prison.
"Congress never intended for Section 230 to give a free pass to the retailers of America's children, and we must address the judicial interpretation of the law and provide a voice for the most vulnerable in our society," she continued. "This legislation gives U.S. law enforcement officials, prosecutors and victims the tools they need to help dismantle the human trafficking trade in the United States."
Opponents of the bill see significant danger the law "would effectively eviscerate Section 230 across all types of content," according to Eric Goldman, a professor of law at Santa Clara University School of Law who blogs about free speech and other legal issues.
"It's unclear if an intermediary can simply wait for 'takedown' notices to avoid having 'reckless disregard,'" he wrote. "If not, then intermediaries may feel compelled to lock down UGC, such as shutting down all risky content categories, pre-vetting all content before public posting, and authenticating users (so that any known sex traffickers can be blocked). In other words, many intermediaries would choose to end some of the key practices that help UGC communities flourish."
Goldman also said as bad as the bill looks on his face, its passage could produce even more threats to internet freedom by unleashing anti-internet legislators at the state level.
"States could pass an infinite variety of crimes or torts that adopt the following structure: 'If intermediaries don't do X, they will be liable for any sex trafficking activity on their site,'" he wrote. "Fill in X with the most pernicious obligations that would make UGC impossible, and yet intermediaries still will feel compelled to do X to avoid the liability.
"States have already shown an irresistible propensity to consider laws that would destroy the internet (a few top-of-mind examples: ban keyword advertising, ban "fake news," ban anonymous online speech, create a statutory 'right to be forgotten')," he continued. "Section 230 has kept many of the worst legislative ideas at bay. This bill would drop those restraints, letting state legislatures declare open season on the internet."
In addition, he noted, a single state could attempt to enforce its will on service providers' global networks, meaning, in effect, the most conservative U.S. states would govern the internet worldwide.
"All things considered, the stakes for this bill are really high," he concluded. "Most of our day is spent using internet services that depend on Section 230. Take a look at Alexa's top 14 sites: Google, YouTube, Facebook, Reddit, Amazon, Wikipedia, Yahoo, Twitter, eBay, Netflix, Imgur, LinkedIn, Instagram, Craigslist. With the possible exception of Netflix, every service depends critically on UGC — and, by extension, on Section 230. What will these sites do in response to this bill?"
One would hope they'll mount a hearty opposition, impressing upon legislators that eviscerating Section 230 will place indefensible prior restraint on constitutionally protected speech.
Image: U.S. Rep. Ann Wagner (R-Mo.), author of H.R. 1865. The bill is cosponsored by Reps. Joyce Beatty (D-Ohio), Ed Royce (R-Calif.), Yvette Clarke (D-N.Y.), Chris Smith (R-N.J.), Carolyn Maloney (D-N.Y.), Ted Poe (R-Texas), Adam Kinzinger (R-Ill.), Martha Roby (R-Ala.) and Lynn Jenkins (R-Kan.)