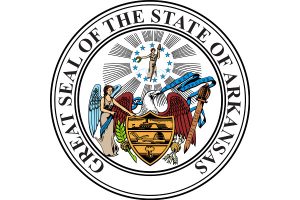 LITTLE ROCK, Ark. – Like numerous other state legislatures before it, the Arkansas General Assembly is now considering a bill called the "Human Trafficking and Child Exploitation Prevention Act" ("HTCEPA").
Seeing as how virtually identical legislation has been considered, only to later be shelved, in states like Georgia, Virginia, Rhode Island and Alabama, just to name a handful, it seems fair to ask: Will Arkansas eventually abandon its consideration of this bill, too?
I believe the state will at some point, as quietly as possible, let this version of the HTCEPA die in committee, as other state legislatures before them have done.
In part, I believe this because – as I've noted before – the person who wrote this bill and has gone around the country promoting it to various legislatures appears to be a crazy person. This was certainly a factor in Rhode Island's decision to drop its consideration of the HTCEPA; back in March, a State Senator there said the bill was withdrawn due to its "dubious origins."
More importantly, I think just about any attorney familiar with First Amendment jurisprudence will tell you the HTCEPA is unlikely to survive court scrutiny, if it were to become law, regardless of which state's version you were to ask them about.
The draft legislation of the HTCEPA has been virtually identical in each state – and the Arkansas version suffers from the same obvious problems which have plagued the bills briefly considered elsewhere. As has been the case in other states, the Arkansas version of the legislation, HB 1032, would establish a "Prohibition against commercial sale or distribution of (a) device that may be used to access obscene material."
Given that the question of whether any given work is legally "obscene" is something determined at trial, how can a device be secured against accessing such materials, before they've been adjudicated obscene?
Under Arkansas law, "obscene material" has a statutory definition which essentially mirrors the Miller Test applied in obscenity trials. That definition states obscene material means material that "Depicts or describes in a patently offensive manner sadomasochistic abuse, sexual conduct, or hard-core sexual conduct… (that) taken as a whole, appeals to the prurient interest of the average person, applying contemporary statewide standards; and taken as a whole, lacks serious literary, artistic, political, or scientific value."
How can an automated content filter, regardless of the device on which it is installed, possibly make such a determination? Put simply, it can't.
As attorney Larry Walters noted to YNOT in discussing the iteration of the HTCEPA under consideration in Alabama earlier this year, "there are so many problems with these iterations of (the HTCEPA), it's hard to know where to start."
"The First Amendment violations and chilling effects on protected speech are massive," Walters said. "The inability to accurately determine what content actually needs to be blocked, and the herculean effort required to identify every piece of content on the internet that should be included in the filter, imposes an intolerable burden on the First Amendment. Naturally, there will be a tendency to over-censor, which creates the chilling effect."
The problems with the HTCEPA wouldn't be contained within the borders of any state which passes it, either.
"The potential applicability to individual sellers, who may be selling to buyers in other states, creates dormant commerce clause problems, because of the substantial burden on interstate commerce," Walters said.
Will Arkansas buck history – and, quite likely, the advice of its own legislative counsel – and pass the HTCEPA where other states have declined to do so?
I'd like to think the answer is no, but it's hard to predict such things. After all, if Arkansas does pass the HTCEPA, it's not like it would be the first time the state's legislature has approved a speech-restricting bill that was doomed to fall apart under court scrutiny.