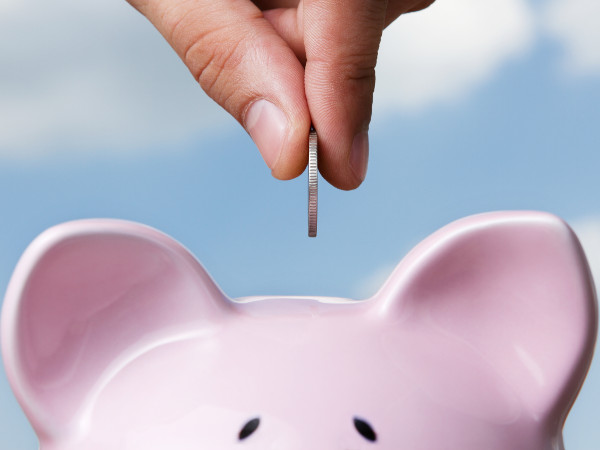 ATLANTA – Let's say you were my child and I were to tell you there's something on the internet so dangerous that merely to view it would be to risk turning yourself into a predatory monster hell-bent on sexually assaulting anyone and anything in your path in dogged pursuit of satisfaction. Further, because of this risk, I've decided you shouldn't be allowed to look at this thing.
Having been told this, would you then expect me to follow up my claim with "but I'll tell you what, kiddo, if you tell me you really want to look at the thing and give me $20, no problem. You can go look at it right now"?
In effect, this is what legislatures in various states considering passage of the Human Trafficking Prevention Act (HTPA) will be telling their constituents, should they pass these bills.
The HTPA provides for mandatory pre-sale installation of content filters that block "obscene material" on all internet-connected devices because of the alleged harms that stem from viewing porn. But the bill also offers an uncomplicated (if somewhat uncomfortable) means for consumers to deactivate the filter.
Under the Georgia version of the HTPA, a "retailer shall not provide to a consumer methods, source code, or other operating instructions for deactivating a product's digital blocking capability." On the other hand, the retailer "may deactivate a product's digital blocking capability if the consumer who purchased or leased the product: Requests in writing that the digital blocking capability be deactivated; Presents identification verifying that he or she is at least 18 years of age; Acknowledges a written warning regarding the potential danger of deactivating the digital blocking capability; and Pays a one-time fee of $20.00 for deactivation of the digital blocking capability on that particular product."
A substantial discussion of the legal hurdles this bill would need to clear if signed into law would probably require an extensive examination of Minneapolis Star Tribune Co. v. Commissioner. This sounds complicated and dull to me, so let's set aside the constitutional discussion and focus instead on the bizarre reasoning at hand here, and how disconnected it is from the stated purpose of the HTPA.
While associating porn with human trafficking is a cherished rhetorical device of certain segments of the anti-porn lobby, what you will likely never hear from someone making the association is any degree of specificity as to who, exactly, has been trafficked and by which porn company.
The reason you likely won't hear this is because a) there's scant, if any, evidence to support the idea any legitimate porn producer or adult studio has engaged in human trafficking as the term is defined under the United Nations Convention against Transnational Organized Crime (UNCTOC), and b) falsely accusing a guy like Larry Flynt of actual, bona fide human trafficking sounds to me like a good way to wind up having your balls sued off.
Any understanding of the issue of human trafficking (and the rhetoric surrounding it) should start with the definition of the term. Under the UNCTOC, human trafficking is "the recruitment, transportation, transfer, harboring or receipt of persons, by means of the threat or use of force or other forms of coercion, of abduction, of fraud, of deception, of the abuse of power or of a position of vulnerability or of the giving or receiving of payments or benefits to achieve the consent of a person having control over another person, for the purpose of exploitation."
To me, it seems like a lot of anti-porn crusaders are omitting a substantial portion of this definition, to arrive at a definition which reads: "The…. use…. of…. person…. for the purpose of exploitation (i.e. porn)."
While claims of a connection between porn and human trafficking are extremely common (try googling the phrase "connection between porn and human trafficking" and you'll see what I mean), the totality of the claim seems to rely on the assumption watching porn drives demand for prostitution, which in turn drives demand for trafficked humans. Simply put, this claim is both logically suspect and light on evidence to support it.
Focusing solely on straight porn and straight prostitution, if it's true a very high percentage of men watch porn, yet also true a small percentage of men frequent prostitutes, clearly porn isn't doing a particularly good job as a prostitution demand-accelerator. As such, drawing a causal link between porn and trafficking seems to fall on its statistical face quickly.
Even if we were to accept the proposition porn drives human trafficking, it's hard to see how an internet content filter that can be removed by a simple request and the one-time payment of $20 is going to do much to blunt the popularity of porn — which can, by the way, still be purchased in forms that don't require an internet-connected device to view.
If the authors and sponsors of the HTPA are even remotely sincere in their view porn is a major contributing factor to human trafficking, I assume we'll see additional legislation of this sort that would, say, require porn DVDs sold at adult shops to be kept in hermetically sealed vaults — you know, until or unless the customer provides ID and coughs up 20 bucks.
Or maybe the next move will be the market-savvy approach of requiring Hustler magazine come equipped with an interactive warning label, signature line and coin slot on its front cover:
LEGISLATURE'S WARNING: PORNOGRAPHY HAS BEEN DETERMINED TO BE DETRIMENTAL TO YOUR HEALTH. PLEASE SIGN THE AGE VERIFICATION WAIVER AND DEPOSIT $20 TO CONTINUE.