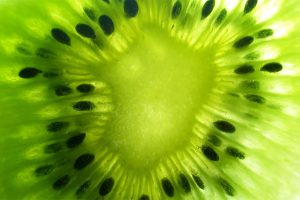 According to Mediakix, influencer marketing on Instagram became a billion dollar industry in 2017 – a figure that's expected to double by 2019.
The decline of conventional television consumption and the growth of social media are at the forefront of this shift. Many celebrities and "celebrities" have slide into the role of social media influencers – think Sofia Vergara and any of the Kardashian-Jenners. Sites like Instagram have even given rise to their own form of "Instafamous" individuals – think beauty and travel bloggers with 1,000,000+ followings, for instance – all of who are very influential.
Micro-influencers are an even more precise bunch, with followings ranging anywhere from a few hundred thousand to just a few thousand. These folks may have fewer followers than celebrities or the Instafamous, but they have established trust with an organic audience, often via personalized interactivity.
All of this leaves one wondering – from thousands of followers to multiple millions, why are members of the adult community not more in-demand social media influencers?
How popular are porn performers on Instagram?
Let's consider a random assortment on just one platform: Instagram.
Angela White currently has 2.7 million followers on Instagram. Anikka Albrite has 800K, Liam Riley has 121K and Val Dodds has nearly 73K. The counts run the gamut – and we all know that adult industry personalities are far better at interactivity than their mainstream counterparts.
For the sake of comparison, singer Grimes (who is apparently dating Elon Musk) has 865K followers. Ben Shapiro has 573K, and Congressperson Tusli Gabbard has 31.3K. Kylie Jenner has 108 million. Yes, million.
What are the rules for sponsored posts?
It was reported in June of 2017 that just seven percent of sponsored content posted by the most followed celebrities on Instagram was compliant with the FTC's guidelines and regulations. This including not providing even the most basic ad disclosers.
Consequently, in the fall of last year, the Federal Trade Commission (FTC) started cracking down on influencers sponsored posts. The organization sent warning lettersthat required responses to 21 major influencers  — like Amber Rose and Lindsey Lohan — for not following the rules. They also outlined and updated guidelinesfor influencer posts, including:
1. Use hashtags #sponsored, #ad or #paid to indicate sponsorship. Avoid using ambiguous hashtag disclosures like #sp, #spon, #collab or #ambassador. When using ambiguous disclosures, include additional proper disclosure.
2. Place the disclosure before the "more" button and at the beginning of the content description. Don't disclose sponsorship in the comments or attempt to bury disclosure among other hashtags.
3. Instagram's built-in paid partnership tag is not considered sufficient disclosure by the FTC. When using the paid partnership tag, include additional proper disclosure. 
4. For Instagram Stories, disclosure should be superimposed on the image.
This is all interesting information, but none of it explains why are members of the adult community not more in-demand social media influencers.
Insights from a pro – Jesse Garza
According to 1984 Agency's online marketing master Jesse Garza, many performers are very good at marketing is themselves and their sexuality – but when marketing begins to diversify, things start to fall off.
"Every company wants to recruit models as affiliates. In theory, it sounds like a good idea. They're already on social media, promoting themselves and their personal brand," Garza said.
"Where the disconnect happens is that you then have to train the model how to be an affiliate, how to use the tools, how to generate their linking codes — and that is a lot of added responsibility on most models," he continued. "And there's a very fine line between putting out natural content and not selling to your followers — because if many of your followers feel like you're selling to them, they stop listening."
According to Garza, a performer's fans and followers must be accustomed to seeing a complex and diverse picture of activities and interests. Only then will they respond well to an #ad-like campaign.
"Kim Kardashian, for example, has built her personal brand around things — around what she's doing, what she's wearing — versus porn stars who mostly build their brands around their sexuality," he said.
"If [as a performer] you organically geared your social media over the years towards your life and who you are and people have that kind of investment in you, then they're far more willing to buy," he explained. "But if all you've done is just crank out content and be sexy, then they don't give a shit where you're going for Botox."
"[An adult industry influencer] needs to become that brand which is more in line with Kim Kardashian versus the average porn star," Garza concluded.
Garza's insights may explain why we do not see more brands utilizing the social media reach of some adult industry community members, but what about personalities that are long-established as nuanced and diverse?
For part two of this discussion, we spoke to the owner of StarFactoryPR and global adult industry mogul, Tanya Tate – an example of a performer who has cultivated a nuanced following and diverse #ad portfolio. Read Tate's insights right here.
YNOT's special reports on advertising and online ad networks will continue through the end of the month. Read more about this month's theme here.
Image via alfonso diaz.