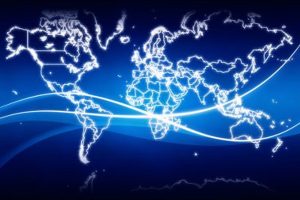 CYBERSPACE – From the inception of the commercial internet, there has been an ongoing game of sorts going on between advertisers, publishers and consumers.
Ever hungry for clicks and the mission-critical sales they (hopefully) lead to, advertisers have experimented with an enormous variety of ad types, aesthetics and behaviors over the years, relying on everything from traditional forms of marketing enticement like titillating imagery, to base trickery designed to get consumers clicking, regardless of whether they realize at the time they're interacting with an ad.
Publishers, who need to keep both advertisers and consumers happy with their experience, have tried to strike a balance between offering a platform which gives advertisers a good return on their advertising dollar and irritating their surfers to the point they abandon the platform.
With this highly-significant and rapidly-evolving landscape in mind, through the end of May, YNOT will be addressing a variety of questions related to online advertising — all with help from some of the leading adult-friendly online advertising networks in operation today.
Advertising in a world of ad-blockers
In the intervening years since banners with false scroll bars and blind text packed with sensational, click-drawing text links have largely passed out of fashion, a market has developed for ad-blocking software, giving ad-averse surfers a means to greatly limit the number and variety of online ads to which they're exposed as they go about their web browsing.
Depending on whose estimate you go by, somewhere around 18%-26% of all desktop users use ad-blocking software on their computers, while around 15% of mobile users have installed blocking software on their devices. These ad-blocker market penetration numbers vary greatly by country, region, user age and according to whether the user lives in an urban or rural area, with urban and suburban users being more likely to use blocking software than their rural counterparts.
Use of ad blockers is growing globally, although some nationalities have been far quicker to adopt the technology than others. In Russia, for example, PageFair estimates only 6% of users employ ad-blockers while in Germany, the figure tops out at 29%.
Ad dollars in a world of ad-blockers
Regardless of the growth in the use of ad-blockers, the aggregate advertising spend by online advertisers has grown substantially, year over year, reaching a whopping $88 billion in 2017, according to the Interactive Advertising Bureau, a trade organization of advertisers and publishers. This represents a growth of 21% over the previous year's estimate of $72.5 billion.
Interestingly, PageFair's research suggests users aren't using ad-blockers due to being firmly opposed to encountering online ads – rather, consume usage of ad-blockers is "driven by specific problems with the delivery of online advertising, and is not a rejection of digital advertising itself."
More specifically, PageFair's consumer survey found that trying to prevent exposure to viruses and malware was the primary driver of ad-blocker usage (indicated by 30% of respondents), followed by interruption of web browsing (29%), slow website loading due to ads (16%), excessive numbers of ads per page (14%) and "privacy and tracking by unknown parties" (6%).
Respondents to the PageFair survey also indicated a strong preference for some ad types over others (or, expressed negatively, a stronger aversion to some formats than others). Despite having a reputation among some advertisers for ineffectiveness, 52% of respondents expressed a preference for static banner ads, while 31% "disliked non-skippable video ads most," while another 23% put auto-play audio ads at the top of their dislike list. Based on this data, PageFair concludes that "interruptive ad formats are the primary cause of user frustration, while non-interruptive formats, such as static banner ads, are broadly accepted."
In terms of what's behind the growth in the aggregate digital advertising spend, the IAB points to steady and ongoing improvements in the same technologies which have facilitated the overall growth of the internet.
"Advances in underlying technology have been a primary enabler of growth in the industry," the IAB stated in its advertising revenue report for 2017. "Advances in access, bandwidth and speed have been continuous over the 21 years and have been the back bone of growth enablement. These improvements have not only helped to improve the user experience but also unlock new formats and devices that have greatly contributed to the industry growth. The emergence of mobile, video, and audio all began with advances in access, bandwidth, and speed."
What are the right strategies for you?
The question facing advertisers and publishers in the adult industry, of course, is how can they tap into this ongoing growth and expansion of digital advertising-based revenue generation, given the restrictions and regulations which adult products and advertisers face?
Through the end of May, YNOT will be addressing a variety of questions related to online advertising, with help from some of the leading adult-friendly online advertising networks in operation today.
Along the way, we'll explore a variety of related issues, like which ad formats have proven most effective when specifically targeting consumers of adult content, how adult advertisers can most effectively navigate the added restrictions which come into play when they extend beyond advertising on overtly adult properties, and where the future of online advertising is headed, in general.
YNOT's special reports on advertising and online ad networks will begin early next week and continue through the end of the month.