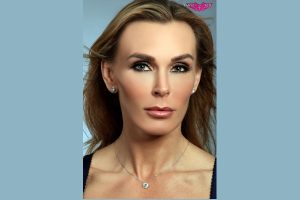 In part one of this discussion, we covered the nuts and bolts of sponsored social media posts, including trends, Federal Trade Commission (FTC) regulations and the viability of adult performers as successful and effective social media influencers. We also heard from online marketing guru Jesse Garza of 1984 Agency regarding trends he's observed in influencer campaigns.
Read #Ad: Adult Industry Personalities as Social Media Influencers right here.
For part two, we hear from the owner of StarFactoryPR and global adult industry mogul, Tanya Tate – an example of a performer who has cultivated a nuanced following and diverse #ad portfolio.
Tate thinks many entities who are looking for a direct connection with consumers are missing an opportunity by overlooking adult industry personalities as influencers.
YNOT: What types of sponsored posts have you done?
Tanya Tate: I have done several types of sponsored posts. In some cases, I am paid by a company or organization per post to showcase specific items or services on my social media platforms like Twitter, Instagram, Snapchat, Facebook and YouTube. It may include a link back to a website, the company's social media handle, relevant hashtags, affiliate codes and/or landing pages designed with my name, a kind of white label.
Occasionally, I have been presented products simply on the basis that I post and mention them on my social media. Another type is I'll be given a product with a personal affiliate code. I'll post about the items with a click-through link directly to the place the end user can buy or sign up. I have also been a spokesperson for companies receiving a retainer per month.
The sponsored posts have included food delivery service, swag bag items from companies, adult toys, clothing, sportswear, slimming/fitness products, DVDs, geek genre, collectibles, statues, subscription boxes, books, facial treatments, cosmetics, photoshoots, beauty treatments and visits to interesting locations. The items range from things for me, my dog and even some things for my baby. I have also posted for dating websites, webcams and xxx websites that provide adult videos/galleries.
I am also part of the Kiiroo branding. You can get a Tanya Tate experience and Touch Me experience. They have products that are interactive with myself. I also have a Fleshlight made from my female anatomy, so men can get the closest to me as possible.
Do companies give you a lot of guidelines or specifics for sponsored posts?
Some companies have been very specific and asked me to copy and paste their line of text, at a specific date or in a certain time window. They ask for a video, image or boomerang to go with the post. Others give you free reign, and actually I have had to guide some of them as to what they should want.
Having a publicity company — StarFactoryPR.com — I have also recommended and helped the sponsored companies reach out and have other adult stars post about their products for them.
There are members of the adult community with hundreds of thousands of followers on various social media platforms – legit influencer status – yet you see very few companies capitalizing on their reach. Why do you think that is?
It's the adult entertainment factor. They would rather not have that organic engagement simply due to my profession. They would rather stay with 200 followers than connect someone with a reach of over 1000 times that.
One personal example: I was interested in a small, low value product that was very specific to dogs. I have reached out to a company to possibly arrange a trade, the product in exchange for promotion on my social media platforms. I was told "You are not our market." Clearly I am, since I was interested in the product, but beyond that, I am rather sure that in my combined 1,000,000 followers across multiple platforms, there are people that have dogs and would be interested in a product for their pet.
They look and see that, as well as a mother and publicist, I am also an adult performer/director and often do not want to be associated with anything x-rated. I feel many decide once they see "XXX" that that influencer is not worth investing in. Maybe they are worried that being linked to anything that includes the word "pornstar" will upset some of their buyers and result in reduced sales… We have a huge fan base of dedicated followers just waiting to be tapped into though, so sponsors should give more of us a try out.
YNOT's special reports on advertising and online ad networks will continue through the end of the month. Read more about this month's theme here.