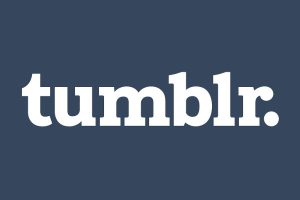 The shutting down of porn on Tumblr may have hit a nerve. While porn on social media still exists – there is a healthy community on Reddit, for example – this attacking of free expression has many porn-friendly and sex-positive users feeling challenged or oppressed. Tumblr's decision hit harder than decisions from other social media sites to go "kid-friendly," as Tumblr was more liberal than the other choices.
This decision may have bitten Tumblr on the butt though. According to the Independent, Tumblr's user numbers have dropped by a fifth since the implementation of the ban. Per analytics from SimilarWeb, visits to Tumblr dropped from 521 million in December to 437 million in January.
Tumblr's decision to censor porn on its service comes considering an increase in arrests related to sexual exploitation of underage persons. A March 2018 study from the National Center of Missing & Exploited Children found that there is a trend toward the increased production and trade of exploitative content involving children. This constitutes over 42.9 million reports of child porn that the NCMEC's CyberTipline received, as of November 2018.
While taking a stance against child porn is understandable and noble, Tumblr goes one step further. The ban covers "adult content primarily includes photos, videos, or GIFs that show real-life human genitals or female-presenting nipples, and any content — including photos, videos, GIFs and illustrations — that depicts sex acts." This includes legal adult and erotic imagery.
Nude images of a newsworthy value, as well as non-sensualized imagery – such as breastfeeding or childbirth – is still allowed, as well as erotic written content.
The ban was wide-reaching and targeted several innocent pictures and posts, largely because they featured an image that was flesh-toned or something that looked akin to human anatomy.
"First and foremost, we are sorry that this has not been an easy transition and we know we can do a better job of explaining what we're doing," Tumblr wrote in response to the controversy. "We knew this wasn't going to be an easy task and we appreciate your patience as we work through the challenges and limitations of correctly flagging tens of billions of GIFs, videos, and photos."
Members of the LGBTQ+ communities were hit hardest by the ban, as Tumblr was a popular site to engage in image positivity. Despite Tumblr's expressing support of the LGBTQ+ communities, the ban effectively stopped all the communities' video and picture trading. "Tumblr will always be a place to explore your identity," Tumblr wrote. "Tumblr has always been home to marginalized communities and always will be."
They continued: "We fully recognize Tumblr's special obligation to these communities and are committed to ensuring that our new policy on adult content does not silence the vital conversations that take place here every day. LGBTQ+ conversations, exploration of sexuality and gender, efforts to document the lives and challenges of those in the sex worker industry, and posts with pictures, videos, and GIFs of gender-confirmation surgery are all examples of content that is not only permitted on Tumblr but actively encouraged."
Instagram, Facebook and Twitter all have anti-nudity rules in their community guidelines. However, porn and explicit imagery still exists on these sites under keywords like "nude" or "sexy" or under specific performers' names. As Instagram, Facebook and Twitter all have larger user bases than Tumblr, one journalist has speculated that the weak response may be motivated by advertising dollars, rather than a concern for free speech.
Despite this, the Tumblr ban reflects another peg in a troubling global push toward restricting and delegitimizing lawful adult content.