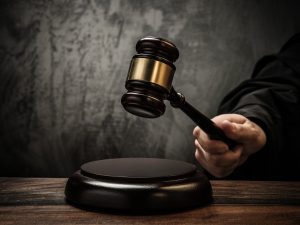 WASHINGTON – Earlier this week, the U.S. Supreme Court declined to hear Perfect 10 v. Giganews, putting to an end litigation which began in 2011, in which Perfect 10 accused the Usenet newsgroup access-provider of direct and contributory copyright infringement in allowing users to upload images owned by Perfect 10 and neglecting to remove those images when notified.
In light of how many copyright lawsuits Perfect 10's Norman Zada has filed over the years – and the number in which his claims were ultimately rejected by the court – it's commonplace to refer to Zada as a "copyright troll."
Considering there's an order to appoint a receiver to liquidate Perfect 10's intellectual property assets to satisfy Giganews' $5.6 million in attorney's fees judgment against Perfect 10, Zada clearly has paid a high price for his unsuccessful litigating.
You can certainly argue the copyright troll pejorative is a title Zada has earned for himself, but any fair evaluation of Zada's litigious history should also acknowledge some of Zada's losses seemed to cut against the legal precedent in place at the time of those adverse rulings.
In this post, I'm going to focus on the case in which I think Zada and Perfect 10 had the strongest argument: Perfect 10, Inc. v. Visa International Service Ass'n, a watershed intellectual property case originally filed in 2004.
While celebrated in many circles as a case which established a good precedent for payment processing companies, I've always been troubled by the 9th Circuit's decision on Perfect 10's appeal of the trial court's ruling, mostly because I found the dissent far more persuasive than the majority opinion.
The dissent, written by written by Judge Alex Kozinski, is forceful and unsparing in its criticism of the majority decision. It's worth quoting Kozinski at length (which I do, as you'll see below) – and as you read his analysis, it's also worth thinking about how his points echo through all the things which have transpired with adult industry-held copyrights since this dissent was written, over 10 years ago.
If you've ever shaken your head (or fist) over a tube site displaying your content without permission — or worse and more on-point, selling access to your content in a "premium" section of the site without your permission —  Perfect 10's concerns should sound very familiar to you. As you read Kozinski's arguments, think about your own frustrations as a rights-holder, then consider whether Zada and Perfect 10 were really acting as "copyright trolls" in asking the court to find VISA and the other defendants liable for contributory and vicarious copyright infringement, among other claims.
"Accepting the truth of plaintiff's allegations, as we must on a motion to dismiss, the credit cards are easily liable for indirect copyright infringement," Kozinski wrote. "They knowingly provide a financial bridge between buyers and sellers of pirated works, enabling them to consummate infringing transactions, while making a profit on every sale. If such active participation in infringing conduct does not amount to indirect infringement, it's hard to imagine what would. By straining to absolve defendants of liability, the majority leaves our law in disarray."
While Kozinski's rhetoric above is downright tame by the standards of any online message board or comments section, a judge telling his colleagues they've left the "law in disarray" is the judicial equivalent of calling someone an "asshat" – or maybe even the dreaded "fucktard."
Kozinski wasn't done, though; throughout his dissent, he warned of the ways the majority's hair-splitting of relevant, existing precedents would hamper the ability of rights-holders to protect their copyrights, going forward.
"The majority struggles to distinguish Amazon by positing an 'additional step in the causal chain' between defendants' activities and the infringing conduct," Kozinski wrote. "The majority is mistaken; there is no 'additional step.' Defendants participate in every credit card sale of pirated images; the images are delivered to the buyer only after defendants approve the transaction and process the payment. This is not just an economic incentive for infringement; it's an essential step in the infringement process. In any event, I don't see why it matters whether there is an 'additional step.' Materiality turns on how significantly the activity helps infringement, not on whether it's characterized as one step or two steps removed from it."
The upshot of the majority decision, Kozinski argued, was to make it virtually impossible for a rights-holder to prevail in a similar claim of contributory infringement in the future.
"We presume that primary infringers have good reasons for selecting a particular means to infringe, and that other ways to do so will be more costly, more cumbersome and less efficient," Kozinski observed. "Moreover, infringement can always be carried out by other means; if the existence of alternatives were a defense to contributory infringement then there could never be a case of contributory infringement based on material assistance. The majority makes some very new — and very bad — law here."
Far from being a mere option available to content pirates for monetizing their infringing behavior, Kozinski saw the credit card companies and online transaction processors as crucial to the pirates' existence.
"The weak link in the pirates' nefarious scheme is their need to get paid; for this they must use the services of legitimate financial institutions," Kozinski observed. "If plaintiff's allegations are to be believed, the financial institutions (defendants here) collect billions for sellers of stolen merchandise; in a very real sense, they profit from making piracy possible. I can see no reason they should not be held responsible."
Kozinski saved the deepest twist of the knife, and clearest warning about the implications of the majority decision, for the conclusion of his dissent.
"This is an easy case, squarely controlled by our precedent in all material respects," Kozinski wrote. Fairly applying our cases to the facts alleged by Perfect 10, we should reverse the district court and give plaintiff an opportunity to prove its case through discovery and trial. In straining to escape the strictures of our caselaw, the majority draws a series of ephemeral distinctions that are neither required nor permitted; the opinion will prove to be no end of trouble."
From where I sit, Kozinski was right; this decision and others like it may have paved a smooth path forward for credit card companies, payment processors and other internet service providers to thrive and prosper in the online space, but they also provided an unnecessary and unfair layer of legal cover for content pirates and commercial copyright infringement.
If you're inclined to feel a touch of Schadenfreude in reading about the sorry end to Norm Zada's quixotic copyright litigation campaign, I can understand why you feel so inclined; there's very little love out there in Webville for copyright trolls, after all.
I just think we should also acknowledge there was a time when Zada had a point – and in retrospect, it might just have been a point many of us rights-holders wish more judges had listened to.