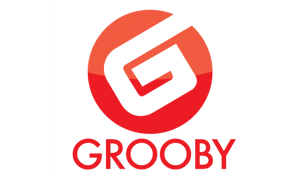 LOS ANGELES – At a time when dropping excoriating criticism of any mistake, be it slight or serious, seems the reflexive online response of many observers, it's nice to see someone break from internet-tradition by offering a solution, rather than just ranting about the underlying problem.
Such was my reaction to receiving a press release calling attention to Steven Grooby's open letter to the IAFD, a move prompted by the IAFD's incorrect categorization of trans performers.
"In response to online posts we've seen from trans performers and allies asking why IAFD erroneously categorized trans women performers as male and trans men performers as female, we wrote an open letter to address the situation and offer our assistance," wrote Kristel Penn, the marketing and editorial director for Grooby, in preface to the letter.
The full text of Grooby's letter is below:
"Dear IAFD,
Thank you for your tireless work throughout the years to make your database what it is today. Your site is an important resource for viewing the body of work of an adult performer. After seeing complaints online from trans performers about being misgendered on your site, we wanted to reach out and offer to help rectify the situation.
We understand that a project of this size can be costly and resource-heavy and that even if you wanted to make these changes, practical and logistical considerations might potentially hinder you from being able to honor the requests of trans performers in our industry.
We'd like to offer our support and services to help update the gender markers for the transgender performers so they are correctly categorized on your site. Our staff would move trans women into the "female" category and likewise trans men into the "male" category – there's no reason to create a third category.
This would be at no cost to your company. Grooby would like to donate our time and money to make these changes as so the site can be updated as quickly as possible. We are also more than happy to have our staff sign NDA disclosures and/or have limited access to the site.
As a company, we have been fortunate for the support from many trans performers and the adult industry as a whole. We would be honored to help in this situation and to enable IAFD to be a resource for the whole adult community and fans for years to come.
We look forward to hearing from you and hope to work with you on this. Please email me at admin@grooby.com.
Kind Regards,
Steven Grooby"
Whether anything comes of Grooby's offer remains to be seen, but either way, I applaud the sentiment – and the sensitivity to present IAFD's categorization as a problem which can be solved, as opposed to an insult to be condemned.