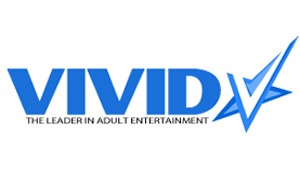 LOS ANGELES, CA – The sexiest newsmakers so far in 2017 are Kate Middleton, Ivanka Trump and Meghan Markle, according to a new survey from Vivid Entertainment and adult website AIPdaily.com. The results were announced the day before Valentine's Day.
The survey listed 19 candidates for the "sexiest" honor on the AIPdaily site. The "winner," Catherine, Duchess of Cambridge (formerly Kate Middleton) is the wife of Prince William (who was also a candidate but received no votes). She edged out the daughter of President Trump and Ms. Markle, the American actress who has been dating Prince Harry.
Others ranking among the top tier of sexiest newsmakers included former President Barrack Obama, his wife Michelle, gymnasts Aly Raisman and Simone Biles, and actor Ryan Gosling. Votes were also cast for Canadian actor Ryan Reynolds, Prince William himself, and television news personality Megyn Kelly.
Among those candidates who received no votes at all as sexiest newsmaker were Donald Trump himself, his wife Melania Trump, son-in-law Jared Kushner and aide Kellyanne Conway. Recently divorced actor Brad Pitt and his ex Angelina Jolie also received no votes, as did Russian president Vladimir Putin.
Vivid has extensive experience in monitoring sexy personalities as the leader in distributing celebrity sex tapes. Over the years, the company has become world famous for its tapes on celebrities ranging from Kim Kardashian and Kendra Wilkinson, Farrah Abraham and many others.
AIPdaily.com is a popular adult website featuring news, interviews and reviews from the adult Industry. It is also available on Twitter and Facebook.
About Vivid: The Vivid brand is built on high quality films and innovative marketing and has been in business for over 30 years. Vivid's divisions include fast growing broadcasting with VividTV channels and VOD platforms broadcast around the world and the Internet with our numerous popular websites such as Vivid.com and VividCeleb.com, and now VividVirtual.com, the company's new Virtual Reality site. Licensing programs extend from condoms to gentlemen's clubs. Vivid's 24/7 radio channel is available onVividRadio.com and SiriusXM channel 415. For more on Vivid visit twitter.com/VividCorp or Facebook.com/Vivid.
Media Contact: For more information or interviews email jackie@vivid.com.