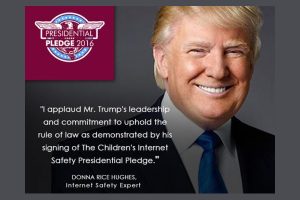 WASHINGTON – With (midterm) election day now upon us, we can now look forward to all the political sign-detritus soon being removed from the roadsides and prepare for the traditional follow-up to political campaign season: Another political campaign season.
The other thing we can look forward to in the weeks and months ahead, of course, is the nauseating prospect of listening to pundits evaluate whether various newly-elected politicians are keeping the promises they made on the campaign trail.
It's a largely useless exercise, in part because while they're on the campaign trail, politicians often like to pretend they will have the power and authority to do things which they simply don't have the power or authority to do. (If you've ever heard a candidate for the U.S. House of Representatives or the Senate talk about "shaking things up in Washington" once they've been elected, or "changing in the culture in D.C." upon their arrival inside the Beltway, then you've heard a particularly inane version of such promises.)
And then there are the campaign promises which, even if the politician in question has ability to deliver on them, anybody who believes they will deliver is hogging more than their share of the world's supply of gullibility.
If you're a member of the adult entertainment industry, there is at least one promise made by candidate Donald Trump you hope is an empty one now that he's President: His seemingly forgotten pledge to "uphold the rule of law by aggressively enforce existing federal laws to prevent the sexual exploitation of children online, including the federal obscenity laws."
At the time he signed pledge, Donna Rice Hughes, CEO of Enough is Enough (the organization which drafted the pledge) was quick to praise Trump for doing so, saying his "leadership and commitment to uphold the rule of law is demonstrated by his signing of the Children's Internet Safety Presidential Pledge."
"Preventing the sexual exploitation of youth online requires a multi-faceted holistic strategy with a shared responsibility between the public, industry, and government," Hughes added at the time. "The need for aggressive enforcement of existing laws and adequate funding for Law Enforcement to do the job is long overdue. For nearly two decades, bi-partisan government commissions, task forces, Internet safety groups, and researchers, who have recognized the significant risks associated with unfettered Internet access by youth, and have called upon the government and law enforcement to take aggressive action."
Many right-leaning news and opinion sites joined in praising Trump for signing the pledge, with some noting that he was the only major presidential candidate to do so.
Now, two and a half years later and more than 18 months into his presidency, there is zero sign Trump has any intention of following through – and zero comment on that apparent fact from groups like EIE or the conservative pundits who lauded his willingness to sign it in the first place.
I've never believed Trump would follow through on the so-called "Children's Internet Safety Presidential Pledge," because to me the whole thing seemed like such an obviously empty public relations ploy from the start.
To be fair, when EIE got all excited about Trump signing the pledge, the world was still a little under three months away from learning about the existence of the Access Hollywood audio in which Trump engaged in his infamous "locker room talk." On the other hand, Trump signing the pledge came approximately 27 years after he said "You know, it doesn't really matter what [the media] write as long as you've got a young and beautiful piece of ass" – so maybe EIE should have had some awareness the guy isn't necessarily on the same page as them in areas like sexism and the objectification of women, even before they heard him talk about grabbing women by the pussy.
If you're a member of the adult entertainment industry, regardless of whether you voted for the guy, presumably you're not rooting for him to follow through on his promise to aggressively enforce federal obscenity laws – unless you're one of those people who figures the DOJ's ax will only fall on those who create and/or distribute porn which is more 'extreme' than the stuff you traffic in.
Things have changed a lot of over the years, naturally, but the idea that only "extreme porn" can or will be prosecuted in any manner of porn-crackdown the feds might contemplate is undermined by simply looking at some of the materials which have been indicted since the modern legal standard for obscenity was set in Miller v. California.
Yes, some examples of 'extreme' porn have been targeted, but the indicted works have also included relatively tame adult magazines, comic books and short stories which featured no visual depictions at all.
Against that backdrop, I'd just like to say: Keep up the good lack of work, Donald!
And what does EIE have to say about Trump's lack of follow through on the pledge he signed? A whole lot of nothing.
The link to the pledge signed in 2016 is still on the EIE website's main page (under the heading "Click to review our 2017 Accomplishments"), but when you look at a recent EIE blog post entitled "3 Issues We Cannot Ignore. It's Time to Take Action!" you'll notice cracking down on porn and vigorously enforcing the nation's obscenity laws are not among those three issues.
Is it too cynical to suggest EIE knew from Day 1 Trump's pledge was an empty one?