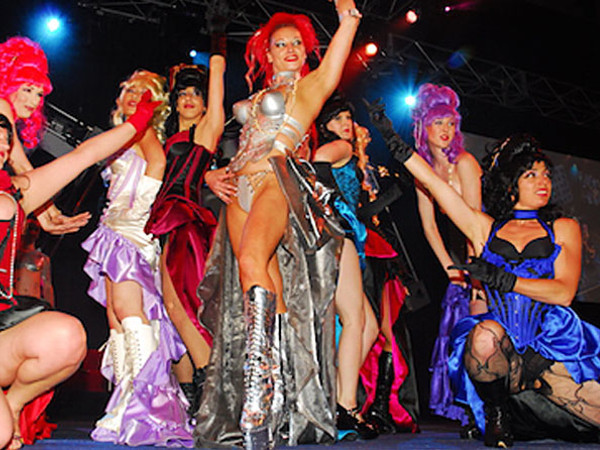 LOS ANGELES – Screaming O will expand its brand into the southern hemisphere with a showcase at Sexpo in Johannesburg, South Africa. The company will give consumers a firsthand look at its signature colorful, affordable product line.
"Sexpo South Africa has been instrumental in our international expansion and given us an opportunity to spark and build trusted relationships with local stores," Screaming O Account Executive Dan Holman said. Retail shops "Luvland and Mystique Mistress have been strong supporters of the Screaming O brand, and we look forward to connecting with them and their loyal shoppers.
"We're especially excited to showcase our new Charged series of affordable rechargeables and let Sexpo attendees feel their rumbling power firsthand on the show floor," he added.
As part of its international expansion, Screaming O has established strategic partnerships with important names in retail and distribution to represent the brand at major events around the world.
"Sexpo's successful show lineup has proven the world's interest in sex toys and entertainment continues to grow, and Screaming O is positioned as the go-to source for the fun and affordable tools to help make the magic happen," Holman said.
"Sexpo is an important part of the region's adult culture and gives attendees a special opportunity to learn and have fun, all while perusing some of the biggest brands in the industry," Luvland Operations Director Patrick Meyer said. "Partnering with Screaming O to put their latest releases front and center was a natural choice, and we look forward to seeing how our fans enjoy the new Charged line."
Mystique Mistress's Joe Grobler echoed Meyer's statement.
"We love working with Screaming O and bringing their affordable, beginner-friendly products to our eager shoppers," he said. "People really appreciate their bright, friendly look and easy-to-use designs — especially couples looking to give their sex lives a boost."
Sexpo South Africa will take place March 22-25 at the Sandton Convention Center.