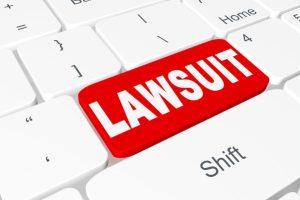 LOS ANGELES – A court has dismissed a lawsuit filed in November by Playboy against Boing Boing which alleged direct, vicarious and/or contributory copyright infringement. In dismissing Playboy's complaint, however, the judge left room for Playboy to file a second amended complaint.
In an order issued last week, United States District Judge Fernando M. Olguin granted the motion to dismiss by Happy Mutants, LLC (the company which operates Boing Boing) with "leave to amend."
Even as he left room for Playboy to amend its complaint, Olguin expressed strong doubt the complaint could be altered to the point it would survive another motion to dismiss, given the facts of the case.
"In preparing the Second Amended Complaint, plaintiff shall carefully evaluate the contentions set forth in defendant's Motion," Olguin wrote. "For example, the court is skeptical that plaintiff has sufficiently alleged facts to support either its inducement or material contribution theories of copyright infringement."
Citing a case with which many in the adult industry likely are familiar, Perfect 10 v. Giganews, Olguin noted "An allegation that a defendant merely provided the means to accomplish an infringing activity is insufficient to establish a claim for copyright infringement. Rather, liability exists if the defendant engages in personal conduct that encourages or assists the infringement."
If Playboy chooses to amend its complaint (as opposed to abandoning it), many intellectual property experts who have commented on the case believe the publishing company faces an uphill battle, given the case law on point.
In an analysis of Playboy's complaint written for Above The Law  by Tom Kulik, an intellectual property and information technology partner at the law firm Scheef & Stone, Kulik noted "the problem for Playboy is that caselaw is fairly well established in this area."
"A hyperlink to copyrighted content hosted or uploaded by a third party does not constitute copyright infringement," Kulik wrote. "In Perfect 10, Inc. v. Amazon, Inc…  Perfect 10 alleged that Google's web crawling of third-party sites hosting Perfect 10's images and commensurate indexing of thumbnail images of such explicit content directly infringed its rights, and that linking to such content contributed to such infringement. The Ninth Circuit overturned a district court holding in Perfect 10's favor on direct infringement (holding that Google's hyperlinks from its image search engine constituted a fair use of Perfect 10's images because the use was fundamentally transformative), but upheld the district court's ruling with respect to hyperlinks — the infringing sites existed prior to Google, and since Google exercised no control over such sites (i.e., only pointing to the content and not hosting it), it could not be held liable for contributory or vicarious copyright infringement."
As Kulik also noted, the third-party sites which were hosting the content at issue in the case – a set of 477 centerfolds Playboy had published over the decades – responded to DMCA take down notices received from Playboy. This arguably leaves Playboy with only one set of potential defendants ripe for suing: the hitherto unknown individual(s) who uploaded the infringing images in the first place.
"As a lawyer, I understand the frustration in trying to get a client made whole under such circumstances, but there just aren't a lot of clothes on this argument," Kulik wrote of the claims stated in Playboy's complaint. "The sites adhered to the DMCA takedown notice, and the infringing content was taken down. If Playboy wants to shutdown the hosting (or posting) of infringing content, then message sent and delivered. Going after Happy Mutants goes a step too far, and could arguably stifle linking to third-party websites that legitimately host Playboy content."
If it chooses to amend its complaint, Playboy has until February 26 to do so.