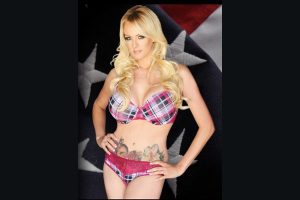 WESTLAKE VILLAGE, Calif. – Top live webcam site Flirt4Free announces its latest superstar event — a sizzling solo show with adult film icon and international superstar Stormy Daniels. Daniels will broadcast a live feature performance on Wednesday, Feb. 21 from 6:00 to 8:00 PM PST at flirt4free.com/stormy-daniels.
The blonde beauty will treat viewers to an exclusive group chat experience where viewers can interact live while she performs.
"I'm so excited about the opportunity to connect with fans in this intimate and sexy way," Daniels said in anticipation of the event. "Especially with those who may not be able to make it out to see me in person."
"There's been a lot of excitement building up to this show, as Stormy is the hottest name in adult entertainment right now," said Flirt4Free's President Gregory Clayman. "We expect to see a marked increase in online traffic, new user signup and opportunities for our other webcam performers."
To see Stormy Daniels' exclusive Flirt4Free performance, go here.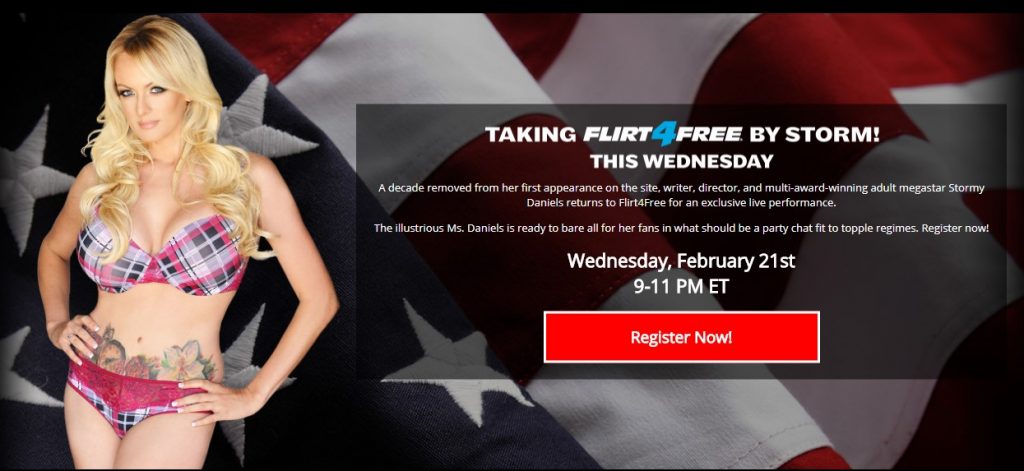 Flirt4Free offers visitors a section of over five hundred live performers 24×7. Customers can chat for free and pay for more intimate one-on-one experiences with their favorite performers.
Models or studios interested in broadcasting with the Flirt4Free network can apply at modelingoncam.com. Affiliates interested in working with the Flirt4Free network can apply at affiliates.flirt4free.com.