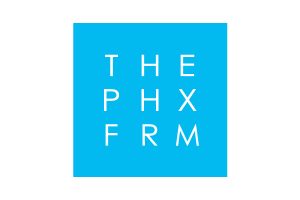 PHOENIX, Ariz. – The Phoenix Forum (TPF) has announced the event is offering a limited number of free access badges for performing talent at the 2019 edition of the event, which runs from March 28-30.
"Whether you are a model, broadcaster, actor, entertainer or star, if you are actively performing in live cams, onscreen or online, we invite you to sunny Arizona next March for a one-of-a-kind experience," TPF said in a statement published late last week.
"Your badge includes exclusive access to our private Models' Lounge – exclusively for models, performers and broadcasters. Your TPF badge keeps your days sizzling with lots of skin and sun at our Pool Day Saturday, and your nights wild with nightly parties all leading up to the Voyeur Community Awards to close out the show," TPF added. "With all-day food and drink at the hotel, you won't go hungry either."
To obtain a free pass, performers must first register for the pass, using the appropriate form found on this page on the the Phoenix Forum website. The eligibility requirements for a free talent badge are straightforward.
"All you need is an active website, cam profile, be a public performer or provide proof that you have recent content on a studio website," the TPF wrote in its statement.
TPF also emphasized that the number of free talent badges is limited, so performers should act fast if they want to grab one.
"Please don't wait too long though because each year we receive so many requests for these valuable passes, and there are only a limited number set aside for validated performers, and they will go fast," the TPF said in its statement.
For more information on the free Phoenix Forum passes available for performing talent, refer to the "free talent badges" and "attend free" pages of the TPF website, the latter of which has information on free passes for affiliates, as well.