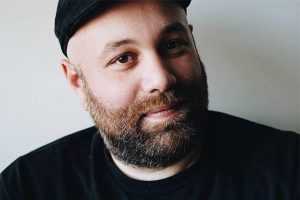 Pay-per-click (PPC) advertising directs traffic to websites when an ad is clicked. An advertiser (e.g. an entity with a product or service they want people to eventually pay for) pays a publisher (e.g. Google) to place an ad somewhere where people will see it – and the advertiser pays when and if that ad gets clicked.
Simple enough. Except for not really, which always raises the question: Given how complicated and arbitrary PPC advertising seems to be, is it even worth it?
In order to explore what's happening with the efficacy of mainstream PPC advertising in adult industry spaces, we picked some generally held truths and key confusion points and had online marketing master Jesse Garza of 1984 Agency help us wade through them.
The behemoth in the room – Google AdWords
The key to how Google AdWords works is its multi-dimensional Quality Score. Each keyword or keyword string you use is given a Quality Score ranging from 1 to 10, with 10 being best. A Quality Score is determined by three factors: expected clickthrough rate (how likely it is that your ad will get clicked), ad relevance (how closely related your keyword is to your ad) and landing page experience (how relevant and useful a website is relative to what people are looking for).
Every time someone does a search on Google, an AdWords auction is created. Every advertiser who has a keyword match to the search query competes in the auction. How well each advertiser does is based on their Ad Rank. An Ad Rank is determined by multiplying a keyword's Quality Score by the bid (how much you are willing to pay per click) associated with that specific keyword.
This means that a low Quality Score but higher bid may rank higher – read: get served better to a potential customer – than something with a higher Quality Score but with a lower associated bid. It's just simple multiplication.
Jesse Garza says: "At the end of the day, Google has one job to do: to give a user the best result possible for their search. That's why people return to and trust Google. It doesn't matter whether you're searching for porn or vacuums or Bernie Sanders or underwear styles, it has to give you the best and highest quality result. So, when a user searches "best anal porn," in the background, Google's algorithm does its thing and ranks sites based on a complex series of factors and then tries to return the best anal porn to that user – which is admittedly subjective so that's where the grey line in SEO starts coming into play. If you're unable to outrank your competitors naturally, you can do it by buying the top spot through Google AdWords."
What happens if people click – so you pay – but don't convert?
For a startup or a small business, dropping $$$ for a click may be a bad idea. Sure, this may up your traffic because you're appearing at the top of the Google search page, but it's not guaranteeing customers.
Because you have to pay Google if someone clicks on your ad, regardless if a sale was made or not, AdWords potentially isn't worth the investment if what you are paying is higher than the revenue that you're receiving from each visitor.
In an instance like this, you may want to explore ad options that aren't as expensive, such as advertising with Bing Ads and other lower costing solutions, or refining your keywords and SEO strategy to rank for more relevant and highly searched results.
Jesse Garza says: "If you're not making content that is competitive in the market in any kind of way — like, if you're just making generic porn — ranking it on search engines will be really difficult because you're going up against a number of competitors that are all trying to rank for the same keywords and likely have either in-house SEO professionals or outside contractors like myself. If you're very focused on a specific kind of content or niche, the competition is a lot lower and more fierce — but you've got a better chance of ranking. When all else fails, this is when ad buying comes into play."
Speaking of Bing Ads, what about Bing Ads?
Bing Ads are basically Google AdWords, just for Microsoft – and with way less traffic. To put it into perspective, in 2017 Google averaged 75 percent of all internet searches, while Bing averaged between five and ten percent depending on the month. So, while your Google ad is potentially meeting 75 people, your Bing ad is reaching only five to ten.
Thinking about this in raw numbers though feels a bit different. According to Bing, the engine powers one third of U.S. desktop searches and 12 billion monthly searches around the globe. That's a lot of searches. Plus, Bing connects users with 62.5 million searchers that Google can't reach – presumably because these are people who use one search engine over the other.
There are people out there who feel Bing Ads are even better than Google AdWords – they are relatively inexpensive, there is less competition and Bing allows more control over the ad itself. Bing also reportedly has better social media integration over Google due to the deals between its parent company and Facebook and Twitter. With more access to social data, Bing results feature trending news from social media in their news search results – and given that Twitter is basically the only "mainstream" social media platform that is still (relatively) sex work-friendly, this is important to be aware of.
Jesse Garza says: "Bing Ads is the same [as Google AdWords], but different. It's a much less trafficked platform, which can be good or bad. When trying to determine if it's worth it, you need to look at four things: geography, demographics, traffic and conversion. It's the same as any other platform from AdWords to Facebook. Because there is so much less competition on Bing, it might be a good bang for your buck — but you could also be wasting your time if the traffic isn't there. Bing gets laughed at because it's small, but there is an audience for it. It is a contender."
Finally, Facebook?
Truth: Facebook doesn't like you, you pornographer, but more than two billion people use the platform monthly. Reaching those users, however, 1) as a member of the adult community 2) without paying massively increased advertising costs (if you are even allowed to buy their bullshit – some novelty can) may feel next to impossible.
As long as you are in their TOS-range, there are some existing ways to get organic Facebook traffic: host a webinar, post way less frequently than you think you should — and no more scheduled posts, please! It's not 2012 anymore — and actually engage every comment someone leaves. These all feel hollow to me though, like chasing after some cool person who really doesn't want to be your friend, but what does an expert say?
Jesse Garza says: "Facebook is still a valuable platform, it just depends on how you use it. It's about how you utilize the platform to get in front of the audience you want, while getting around their restrictions. You can't buy ads, but you can make a post [that doesn't violate their TOS] and pay to boost and promote that post. But more eyes also increase the likelihood that it is seen by the wrong eyes, gets flagged and then puts your whole account at risk."
In sum, some of this is really challenging. AdWords, paid promotion and such are worth it — but like any fussy entity that you care about, you must pay close attention to it daily. And don't be afraid to refine when you see things going off the rails. Action is key!
—
YNOT's special reports on advertising and online ad networks will continue through the end of the month. Read more about this month's theme here.