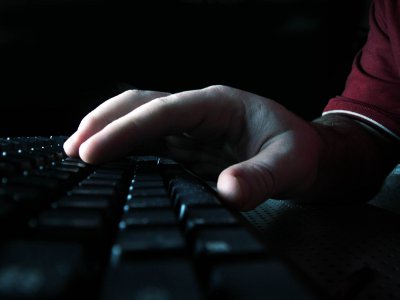 YNOT – A ruling delivered Thursday in an Illinois circuit court may have far-reaching implications for adult websites and other online destinations that rely on passwords to secure their members-only areas.
In fact, according to plaintiff Steve Lightspeed, at least one popular porn-sharing forum already has shuttered its password-trading section.
On Thursday, Illinois Judge Robert P. LeChien denied motions from nine internet service providers to quash subpoenas seeking the identities of subscribers who allegedly used stolen passwords to access membership websites owned and operated by Lightspeed Media. The case, Lightspeed Media Corporation vs. John Doe, seeks financial damages and other penalties from more than 6,500 U.S. residents accused of conspiring to commit computer crimes, steal digital content and defraud the company out of millions of dollars.
During Thursday's motion hearing, LeChien ordered ISPs including AT&T, Comcast and Verizon to divulge the personal identities of customers associated with specific IP addresses uncovered by Arcadia Security on behalf of the plaintiff. The order is notable because the apparently tech-savvy judge indicated he not only understands the way hackers operate, but also how sophisticated software can limit the possibility of misidentification.
"It's a huge win not just for us, but for the whole adult industry," Steve Lightspeed told YNOT.com.
The lawsuit itself, filed in mid-December, is notable, as well, because it attacks the content piracy issue from another angle — an angle Lightspeed said is both more injurious and more easily confronted than traditional efforts to track down and take down content once it has escaped a producer's control.
"Lightspeed Media stopped filing torrent lawsuits last year," he told YNOT, referring to the more common practice of pursuing those who post stolen content on bit-torrent networks and other sharing platforms. "Instead, we decided to work on thwarting password traders. On our network of sites, we discovered thousands of unauthorized passwords being used by one or more people."
The losses, he added, were staggering.
"I was amazed at how big the problem really was, once I saw the evidence for myself," Lightspeed said. "They were putting me out of business while enriching themselves. Well, if they want a war, they've got one."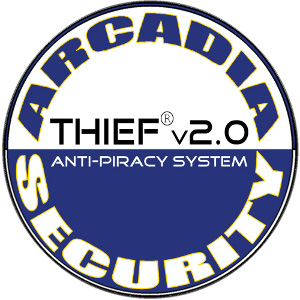 A year after the investigation started, armed with Arcadia's mountain of data, he filed suit. At first, the list of Does topped 13,000 in the U.S. alone. Lightspeed and his attorneys whittled the list to the 6,500 most egregious offenders to pursue in court.
As soon as some of the defendants became aware of the litigation, they settled out of court for undisclosed sums. The remaining Does face potential judgments in excess of $100,000 each.
"The consequences of password trading just went sky high," Lightspeed told YNOT.
So high, in fact, that when news of the lawsuit reached PornBB.org — a primary source of the hacked passwords used to access Lightspeed's sites — the forum's administrators closed PornBB's password-trading section with a notice telling users the risk of trading passwords wasn't worth any benefits they might gain.
Judge LeChien issued an order that all subpoenaed ISPs will identify the IP addresses named in the lawsuit on or before June 12. The next hearing in the case is scheduled to take place July 20.
Lightspeed said he looks forward to proving the password traders who thought they'd get something for nothing in fact engaged in the illegal behavior the lawsuit alleges: computer fraud and abuse, conversion of intellectual property, unjust enrichment, breach of contract and civil conspiracy.
The case is no. 11L683 on the docket in the Circuit Court for the 20th District Judicial Circuit in St. Clair, Ill.