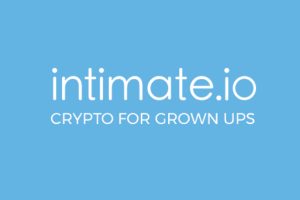 In a Medium post published Sunday, Intimate.io announced the availability of its new WordPress plugin, which enables any adult website using WooCommerce on WordPress to download and install the plugin and offer their customers the option to pay in cryptocurrency.
With the plugin installed, sites can accept a variety of cryptocurrencies, including intimate.io, Ethereum, Wax, SpankChain, OmiseGO and FunFair.
In the Medium post, Intimate.io noted that the "technology underpinning the WooCommerce plugin is the intimate.io transactional API which can be used by any platform to transact"– and took a moment to explain the company's decision to start with WooCommerce for WordPress.
"The Adult Industry has continually been marginalised by financial institutions and other corporates who seem to take great delight in passing their own moral biases on the masses," the company wrote. "WordPress is not immune from such moral guidelines (nudity and sex products are ok but sexually explicit acts are not) but they are relatively clear and consistent on their rules – which is better than most other platforms."
Intimate.io also noted there's over 24 million WordPress sites, 3.3 million of which are on WooCommerce.
"This gives us the chance to reach the greatest amount of adult merchants who may have previously felt – or are feeling – the sting of financial exclusion," the company wrote.
"All the smaller adult web-stores out there represent a set of incredibly resilient entrepreneurs who are independent, hardworking and sex-positive in the face of pervasive stigma," Intimate.io added in its post. "We felt it was our duty to launch the intimate.io payment gateway to serve their needs first, even before we got to work on integrating with some of our larger global merchant partners."
In the same post, Intimate.io announced that in addition to the WordPress plugin, the company has launched the transactional API for direct integrations.
"With the API, you completely control your checkout experience and we just handle the crypto process for you," the company wrote.
For more details on how to set up the Intimate.io WordPress plugin and/or the transactional API, refer to the Medium post, or contact their Customer Success Team at merchants@intimate.io.